A stunning dark grey kitchen in Tonbridge
This client had a very clear idea of their kitchen design. They were building a large extension to their house and the kitchen would form part of an open living space. As they had a separate utility room, the kitchen area itself could afford to be quite small. This would leave more space for the dining and living areas.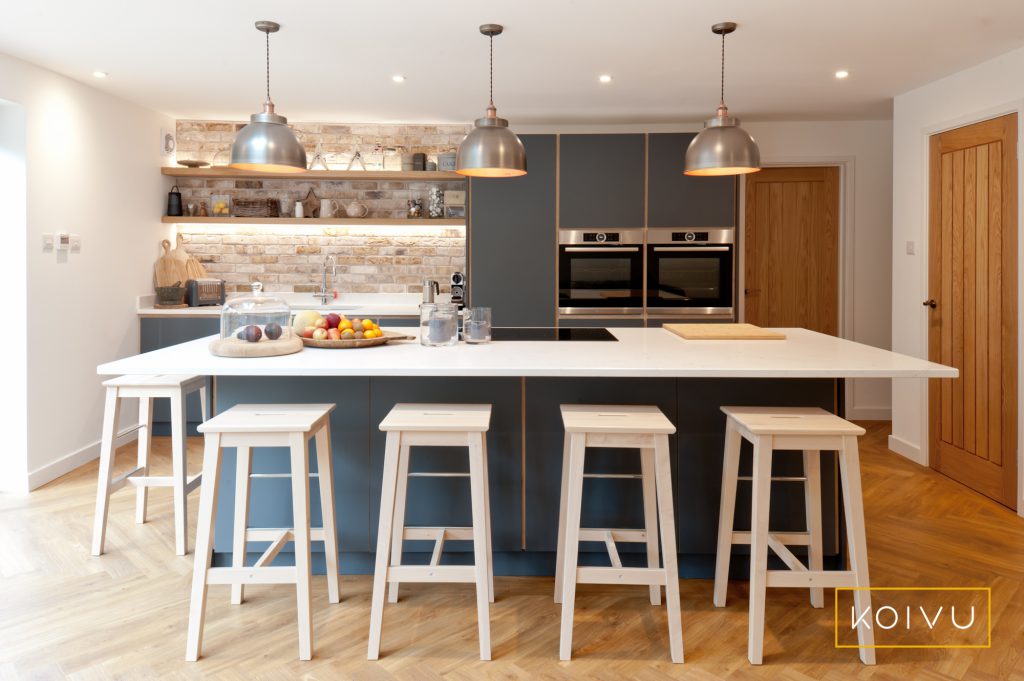 With the design we wanted to maximise the feeling of open space. We did this by creating one run along the wall, including the ovens, larder and sink.
The main requirement was for a large island that would seat the entire family. But the client also wanted open shelves. We therefore incorporated these above the sink.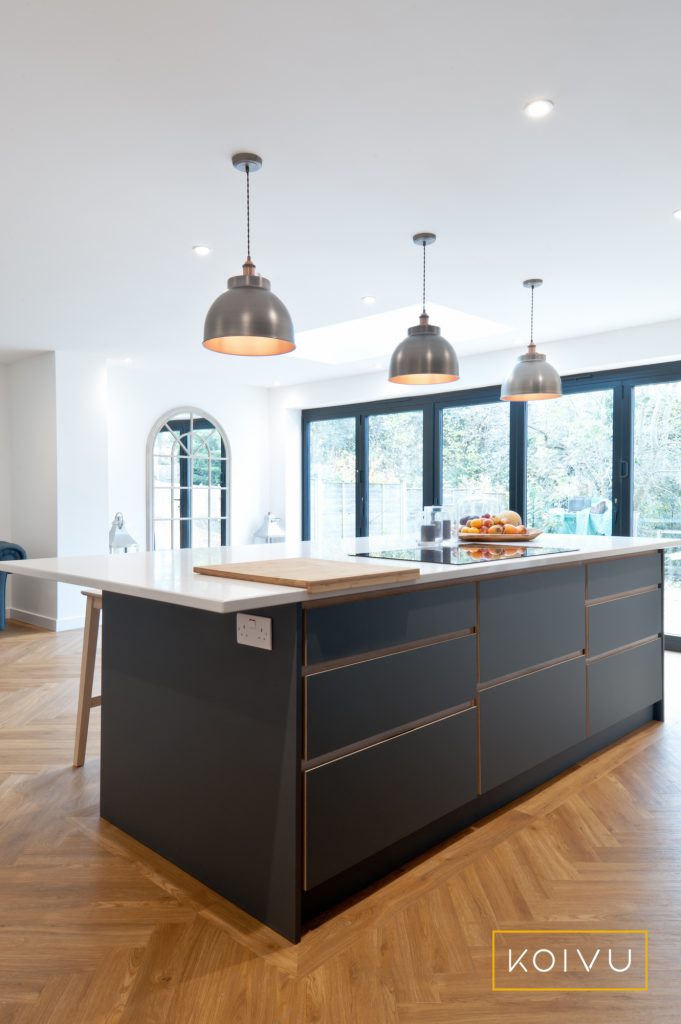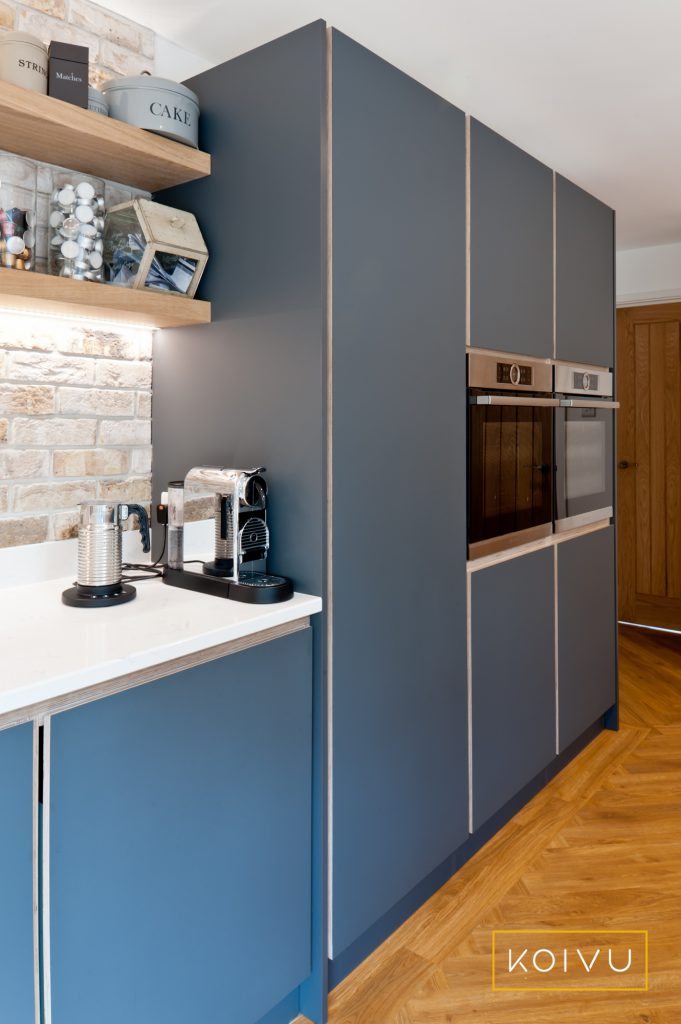 A large island to seat the whole family
In order to meet the brief, we planned in a large island, built mainly from drawer packs for ease of storage. We also added a breakfast bar on two ends to ensure it can comfortably fit five stools. The difficulty was deciding where to position the island, how large to make it and which orientation to choose.
After some discussion the final layout was agreed.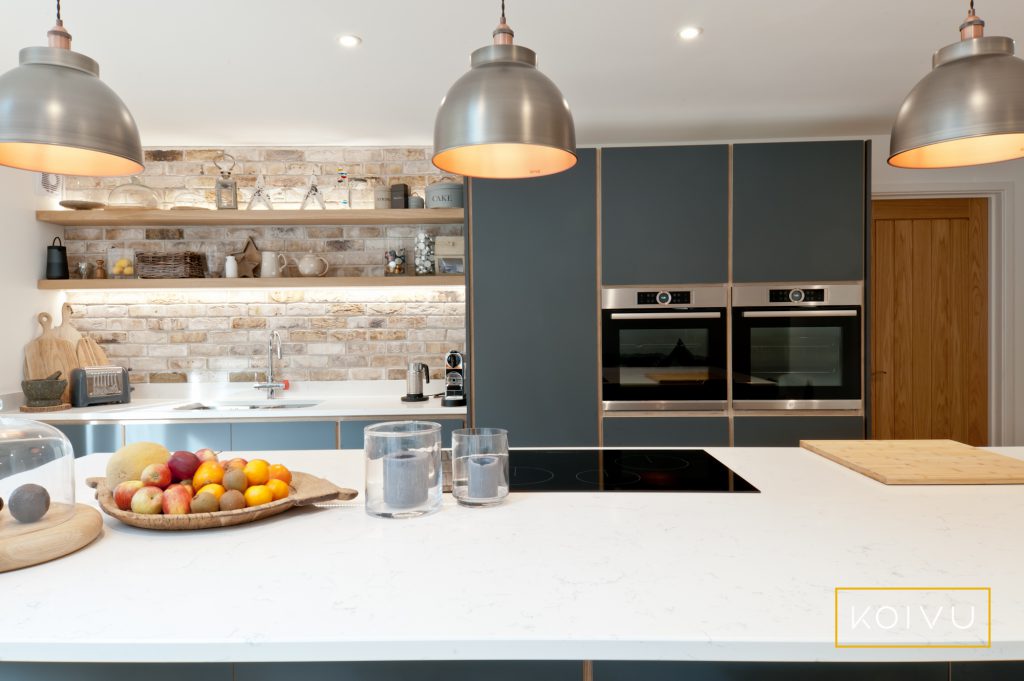 Positioning the appliances
As with all Koivu kitchens, the appliances were chosen by the client. They then provided us with the details so we could incorporate them into the design. As the client had chosen two ovens, we chose to place them side by side in tall units. For ease of use, the dishwasher was placed next to the sink. The client also chose an induction hob, which placed on the island facing the rest of the room.
In order to complement the grey colour of the kitchen and the exposed brick wall, the client chose oak shelves. They then chose to accentuate these using a strip of LED lights underneath.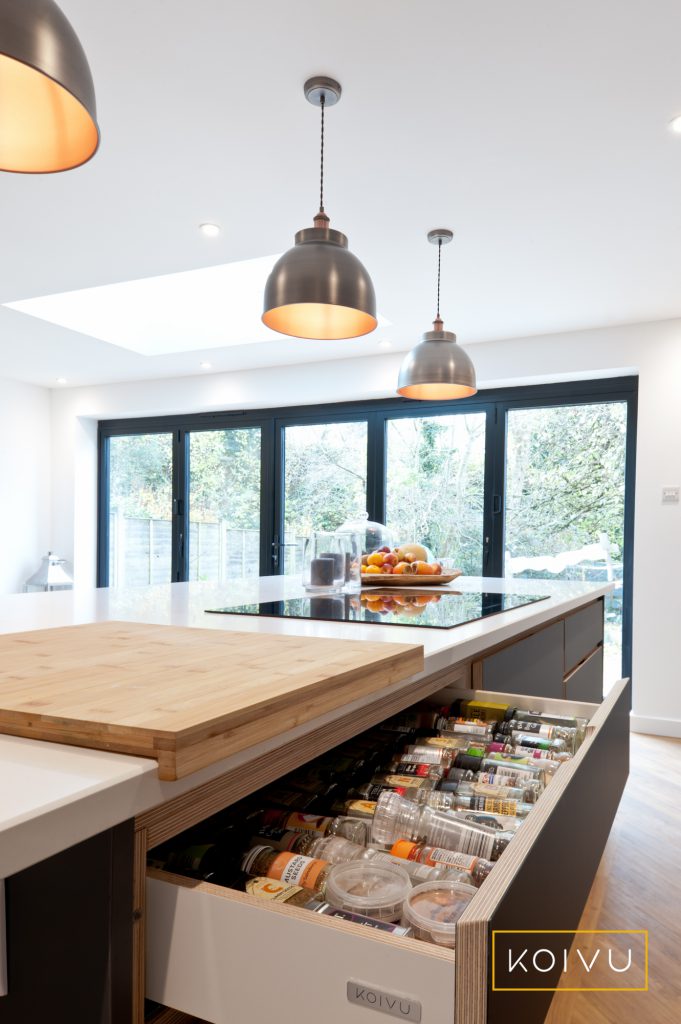 Are you inspired by this dark grey kitchen in Tonbridge?
Check out this dark grey kitchen in South London or this dark blue kitchen with a large island in Haslemere.

And when you're ready to get started, request your sample pack using the link above.