Planning a dark grey kitchen extension
This dark grey kitchen in birch plywood was built for a small extension in a South London house. The new space was made up from part of the original house as well as the new kitchen extension, so it was important that our design tied both areas in together. This newly created room had a couple of challenges, however, including an alcove from an old chimney place. Our suggestion was to create bespoke units that would disguise this awkward area. These allowed us to maximise the space available and keep the clean lines you can see in this beautiful South London kitchen.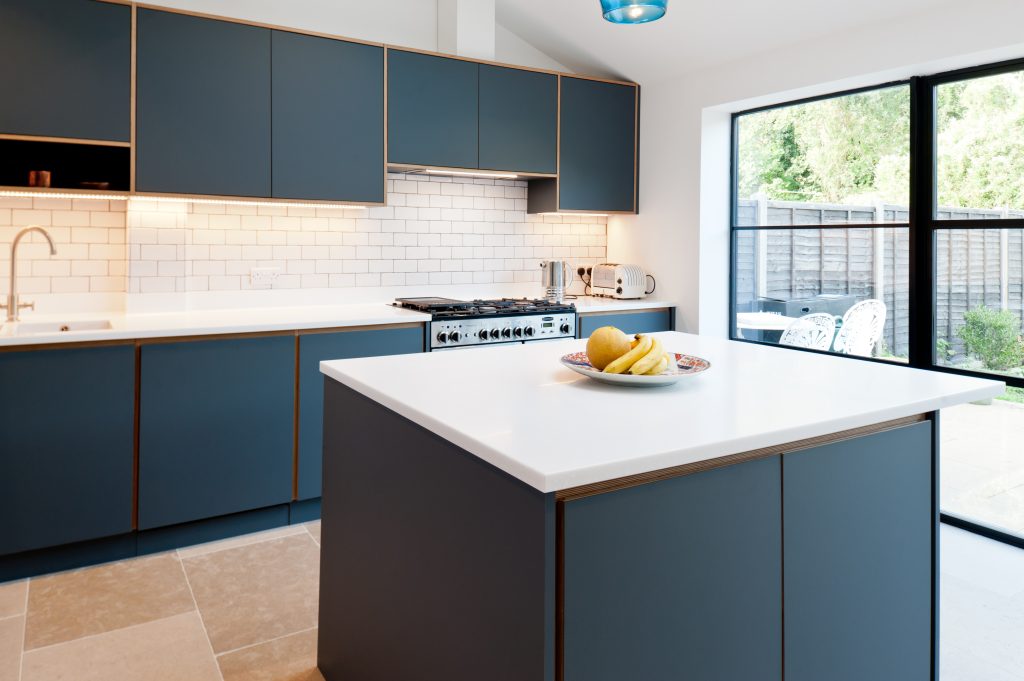 The other challenge was due to the fact that this is a kitchen with a sloping ceiling. This meant we had to make sure the wall units would fit under the slope. We also had to design a route for the extractor ducting to exit through the roof.
Kitchen extension layout
As part of their brief, the clients said they wanted a dark grey kitchen. They were also keen to include an island in the design, but it was important not to overload the space with units.
After talking through the options, they chose to have one main run of dark grey units with wall units above. They also wanted a freestanding fridge freezer and larder on the adjacent wall. This left enough space for an island – perfect to provide the additional worktop space they had requested.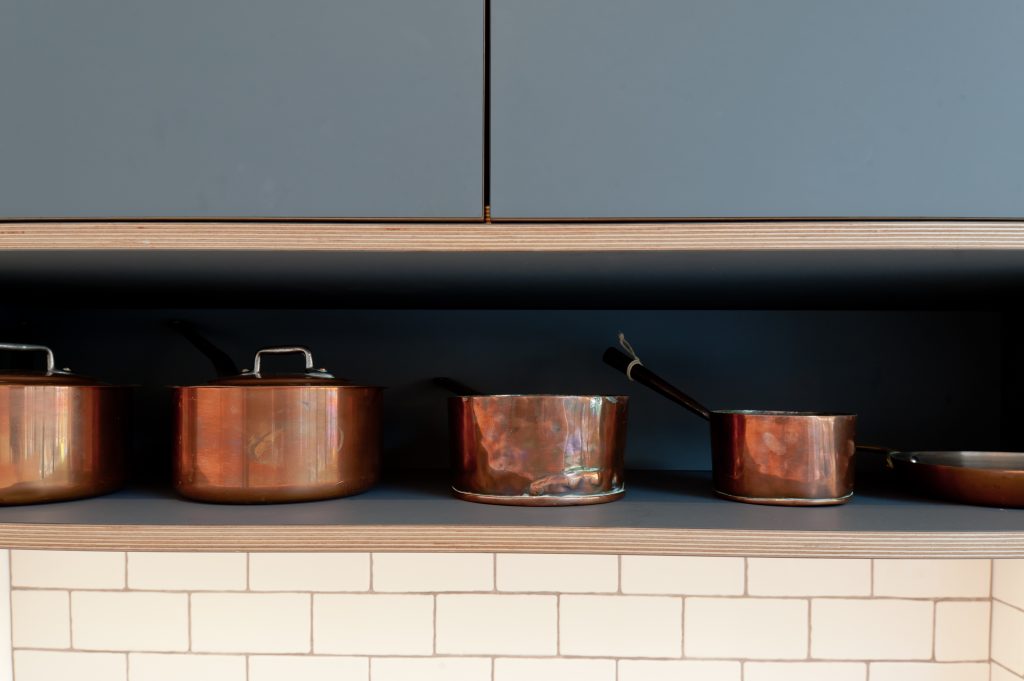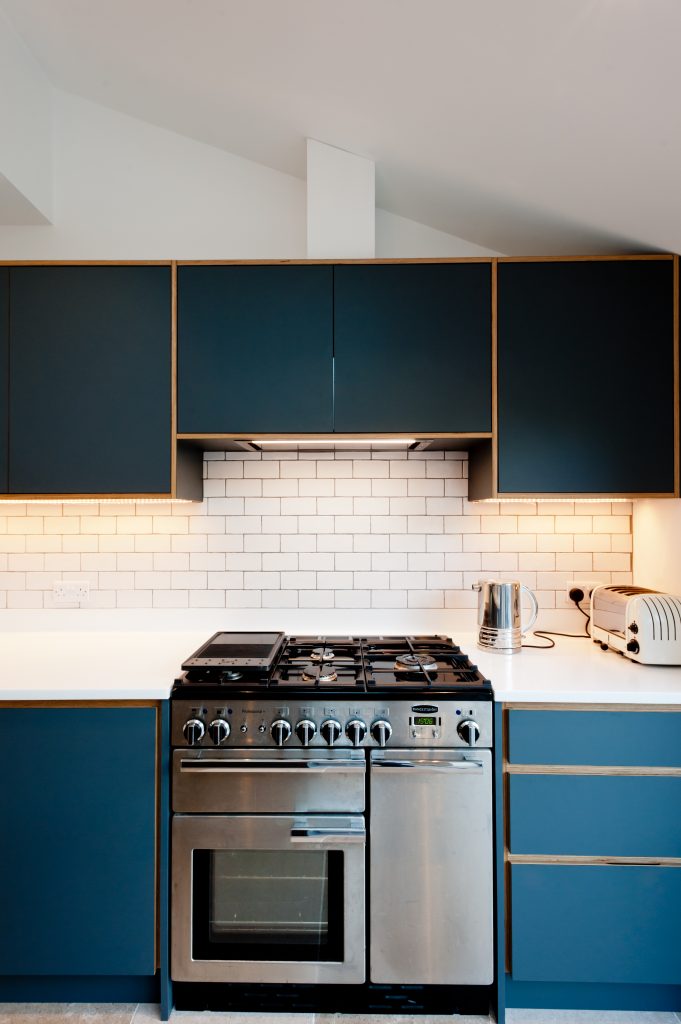 A decision about freestanding appliances
The client chose freestanding appliances: a large range cooker and fridge freezer. This was a cost saving choice as it meant there was no need to build cupboards to house the appliances. Following discussions, however, our designers advised that the dishwasher should be integrated as design-wise we felt this was a better choice to keep balance and harmony in this dark grey kitchen.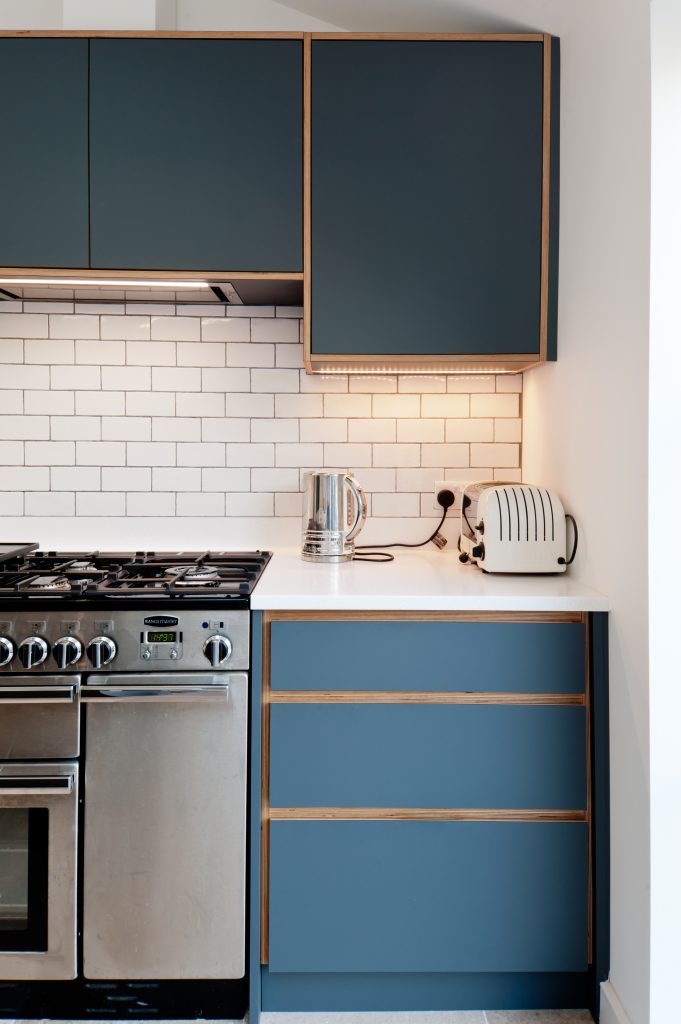 Looking for more dark grey kitchen ideas?
Take a look at this dark grey kitchen in Tonbridge, this light grey kitchen in Woodford or this white and grey design in Crystal Palace. Or get in touch below and we'll send you out a sample pack.