A white and grey family kitchen in London
The Crystal Palace scheme would only ever have been possible by a bespoke kitchen firm. There was an SVP and boiler to work around as well as alcoves and space under the stairs.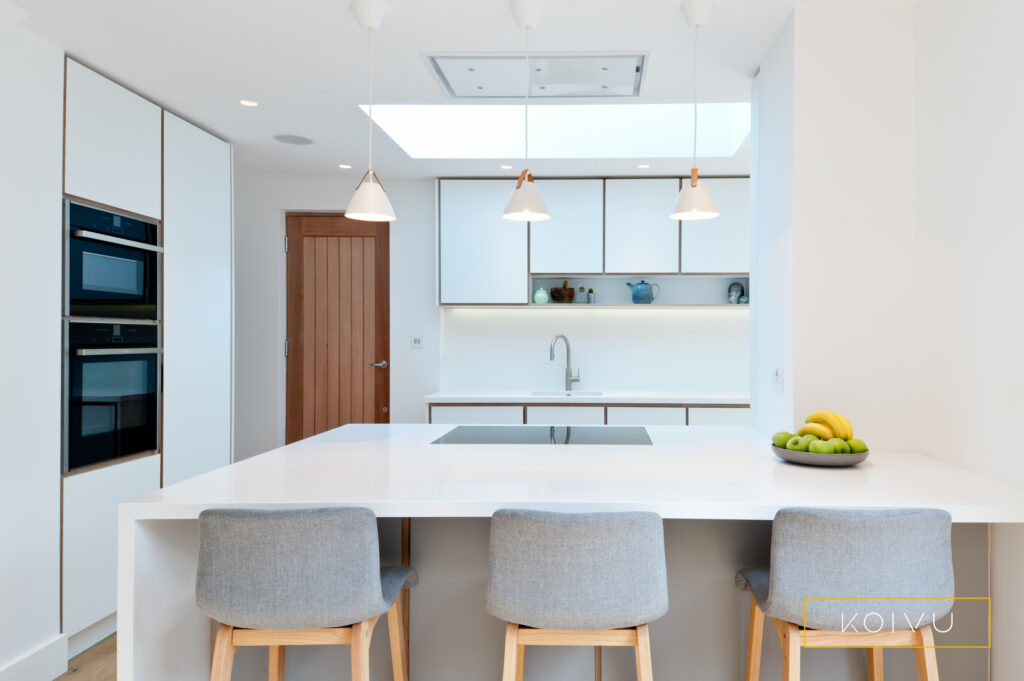 We were able to design the kitchen taking all these into consideration and offering different depths of units. We also designed the kitchen units to wrap the existing external wall with narrow units, which form a larder and boiler unit.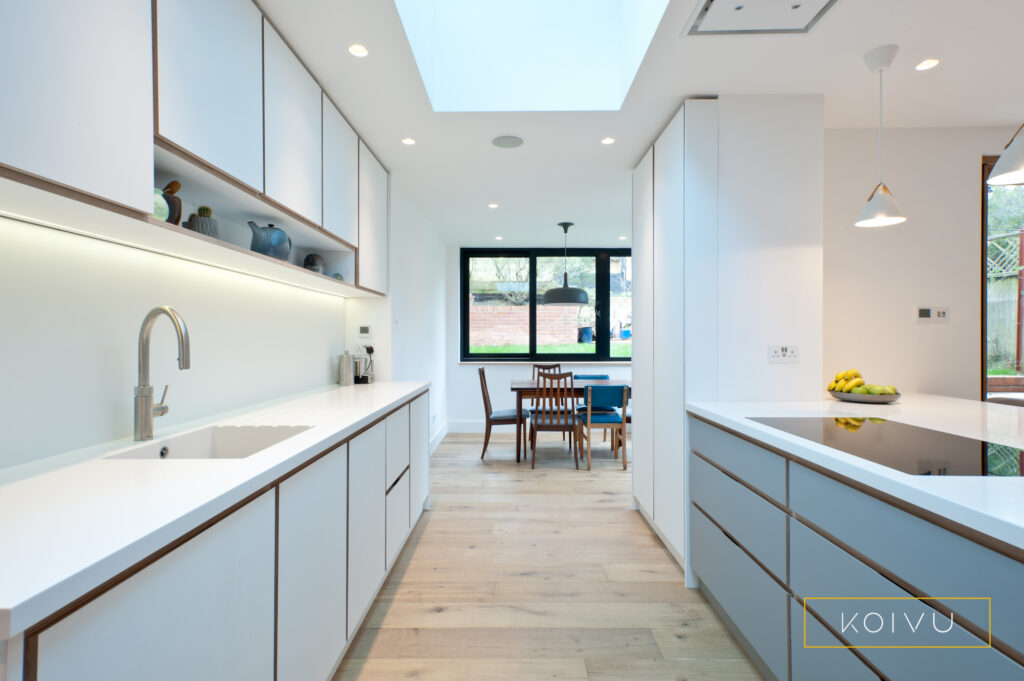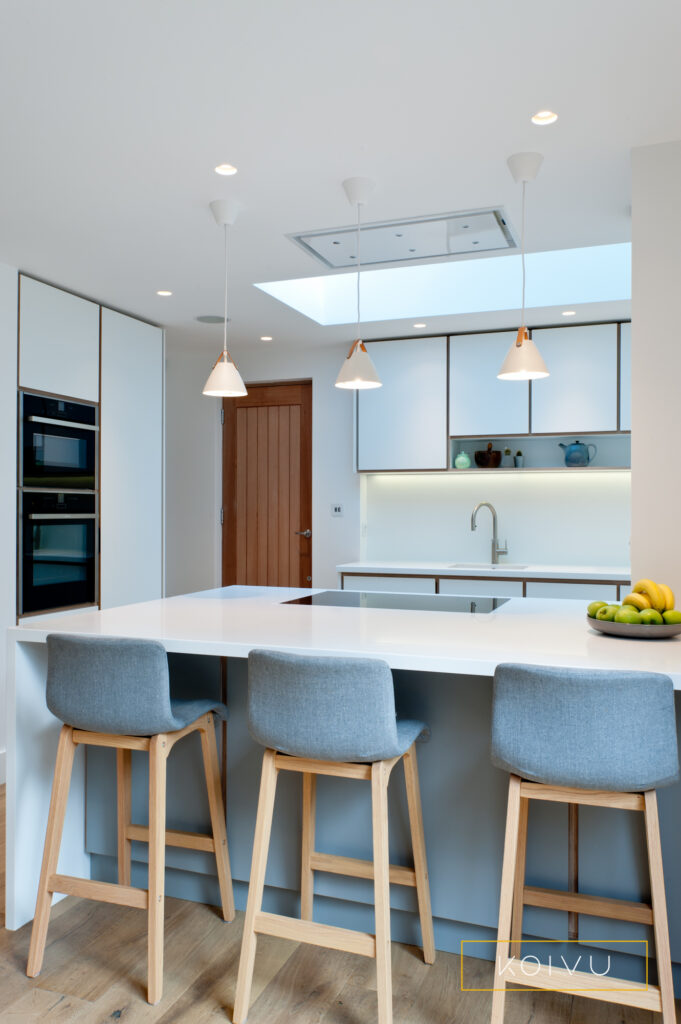 Kitchen Layout
The location of the kitchen within the centre of a large 'L' shaped room, the client was keen for the units to not dominate the space, and as much as possible minimise their impact.
The design needed to flow between 2 different zones and yet, of course, be a functioning kitchen space.
It has one run of units along the main wall and a peninsula/island that wrap around the existing external wall/boiler area.
Special Design & Appliances
As the kitchen is part of a larger living space, the client wanted to reduce the number of appliances on show and ended up choosing an integrated fridge and freezer and most of the other appliances are kept out of sight.
The client was very keen to buy quality that will last a lifetime and pull back on following fashion which very quickly will date a kitchen.
By specializing in well-built, hardwearing, beautiful kitchens, our design skills and customer relations are what pull the clients' needs and desires for the space together.