A striking turquoise kitchen in Warwickshire
This small kitchen design is among the more straightforward designs we have made. The client was building an extension and wanted to fit this turquoise kitchen within the space, which also included the dining area. There was also a small utility room, which we designed to match the kitchen.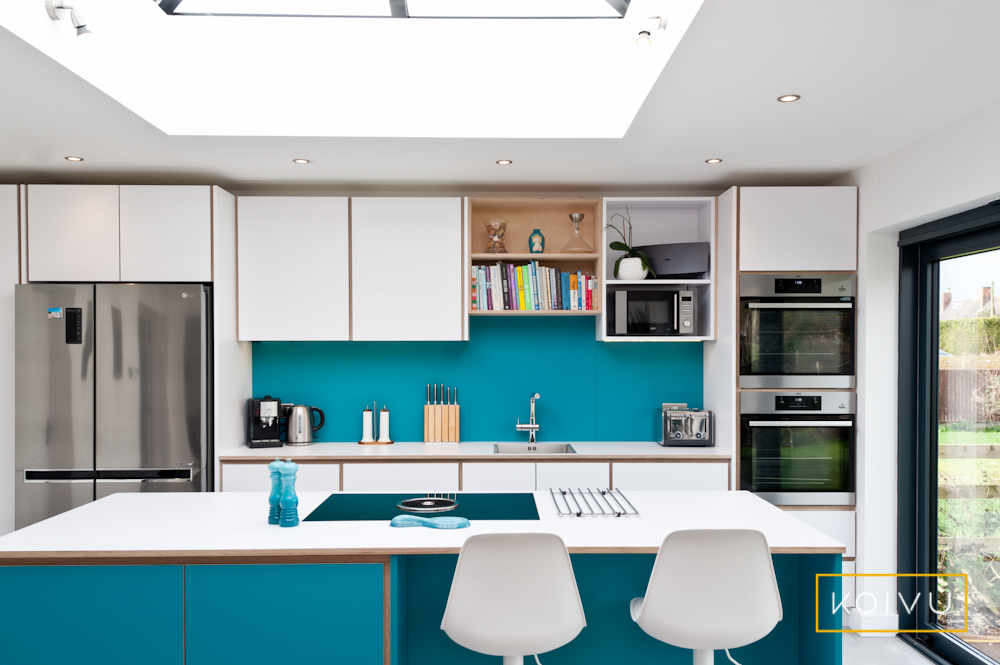 The only variations we did to the design were colour related. In fact, we provided several 3D images with different kitchen colour options for the client to choose from. This helped them to visualise what the different colours might look like in their space.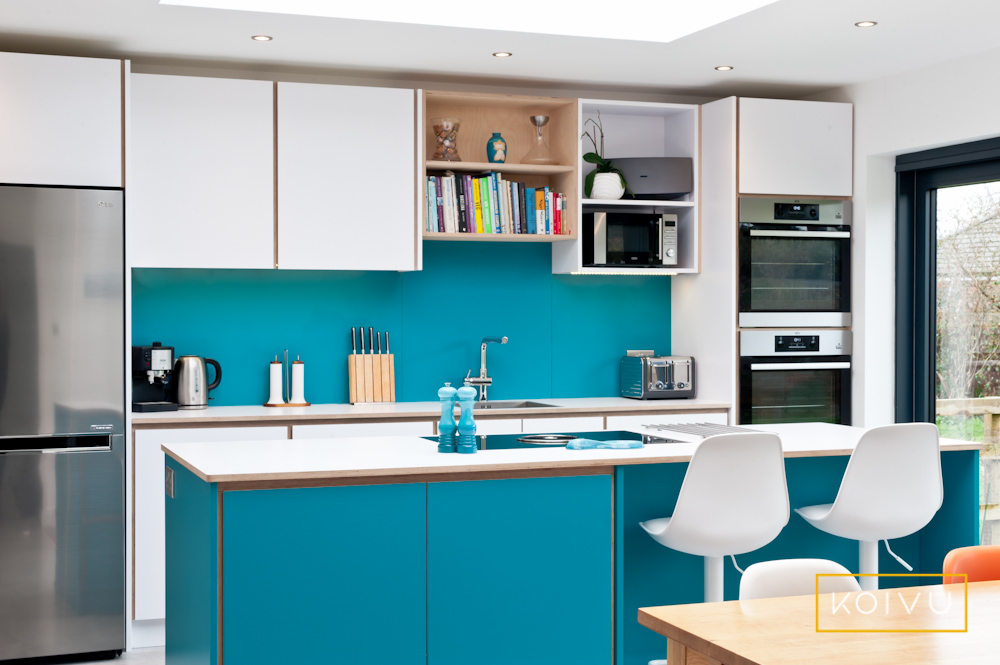 Small kitchen with island
This small kitchen design consisted of an open room with one run of cupboards in white along the wall. There was to be a turquoise kitchen island with a hob in the centre of the space and seating for two.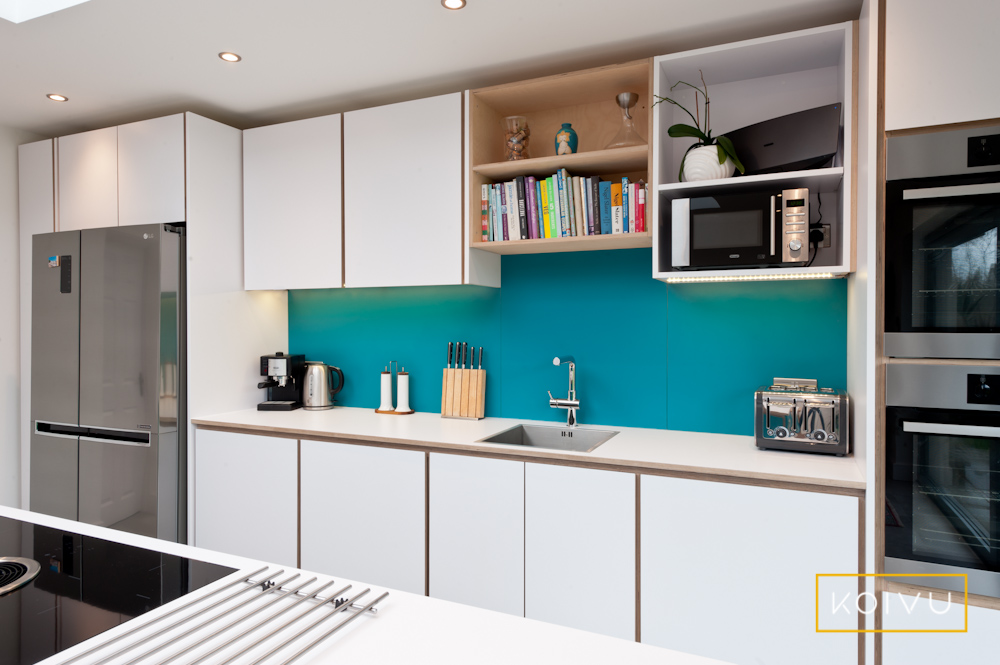 Planning a kitchen island with a hob from Bora
This client wanted a Bora hob, which has the extraction built into it. Therefore, we had to plan the island in such a way as to accommodate this special hob. Underneath the hob, there are drawers, although we designed the top one as a dummy. As this hob has a recirculating extraction, we left a gap behind the unit making the plinth slightly shorter to allow for the flow of air from the back into the room.
The client chose a large American fridge freezer, so we designed units to wrap around the fridge – a large wall unit above and a tall storage cupboard next to it.
They also had a freestanding microwave which they were keen to keep away from the work surface space to prevent a cluttered look. We accomplished this by designing a bespoke open shelf unit.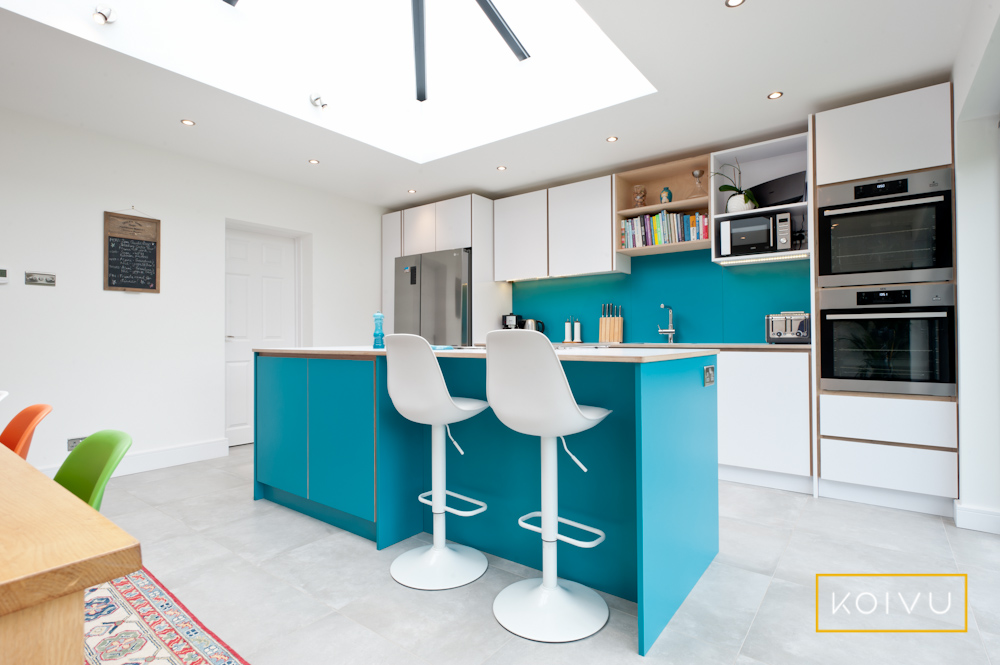 Do you like this turquoise kitchen design?
Check out this colourful small kitchen in Dulwich or this perfectly proportioned white and yellow kitchen in Tunbridge Wells.

And when you're ready to get started request your sample pack using the link above.