Black kitchen cabinets for a minimalist design
For this design, our client had a clear idea of what they wanted: a striking black kitchen cabinets and white worktops. The was part of a large kitchen extension in an industrial style open plan space. As the kitchen would face on to the living area, we knew it was important to achieve a minimalist kitchen look. This meant creating space to hide 'clutter' away as much as possible.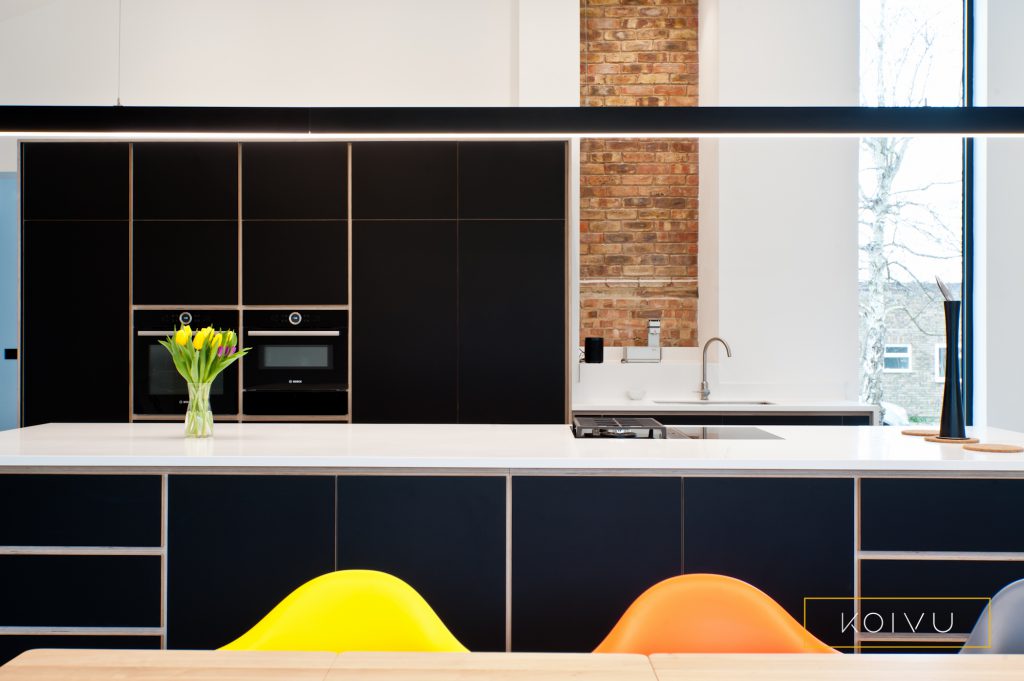 The brief was to incorporate a run of tall black kitchen cabinets across most of the back wall. And to include a short sink run at the end of this. A large island, running the length of the kitchen, would provide all the storage that would ever be needed. And it was agreed that there was no requirement for a breakfast bar as the dining table would be adjacent to the island.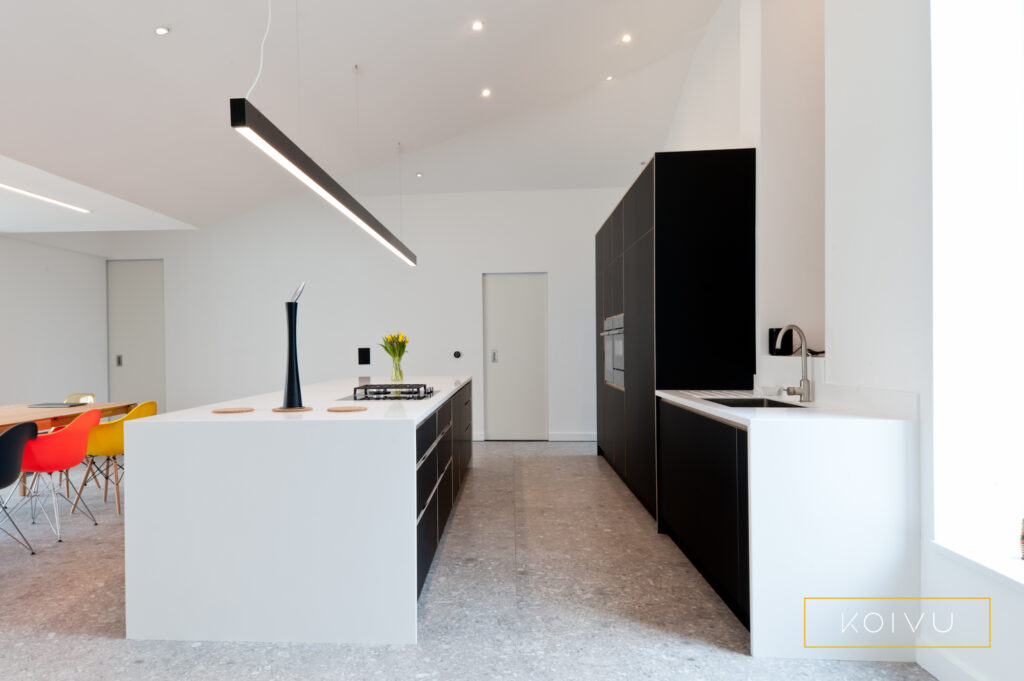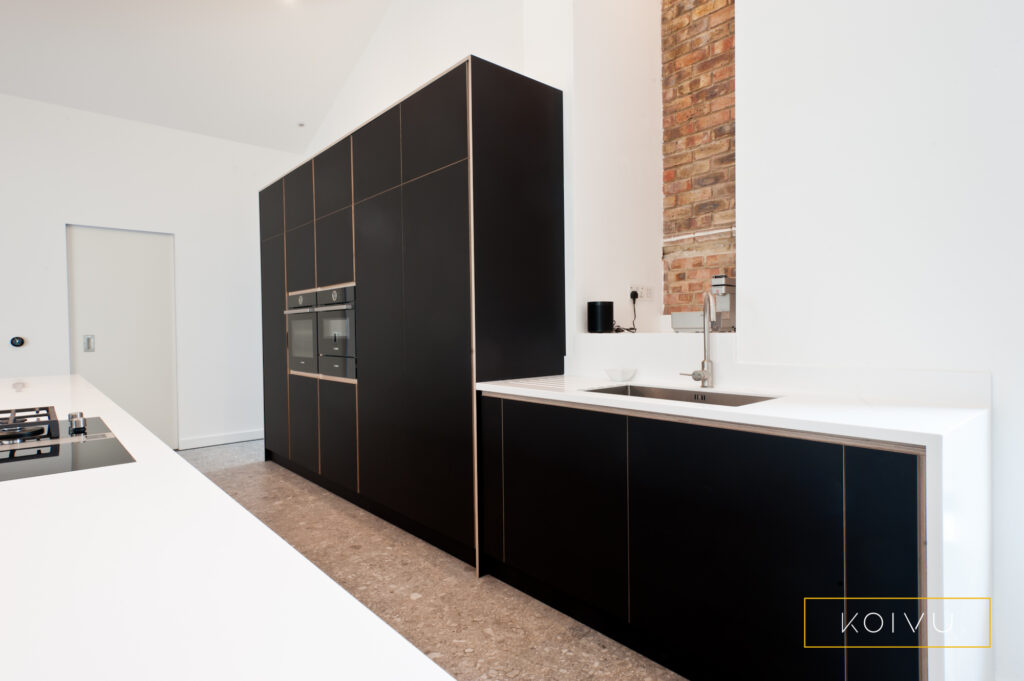 Achieving a minimalist kitchen
For a minimalist kitchen, storage is key. By placing the taller black kitchen units along one wall with a large island, we maximised the open space while providing plenty of cabinetry for storage.
After listening to the client's needs, we suggested that the large island should be created mainly from drawer packs. This allowed for completely flexible storage solutions for the kitchen, dining room and lounge.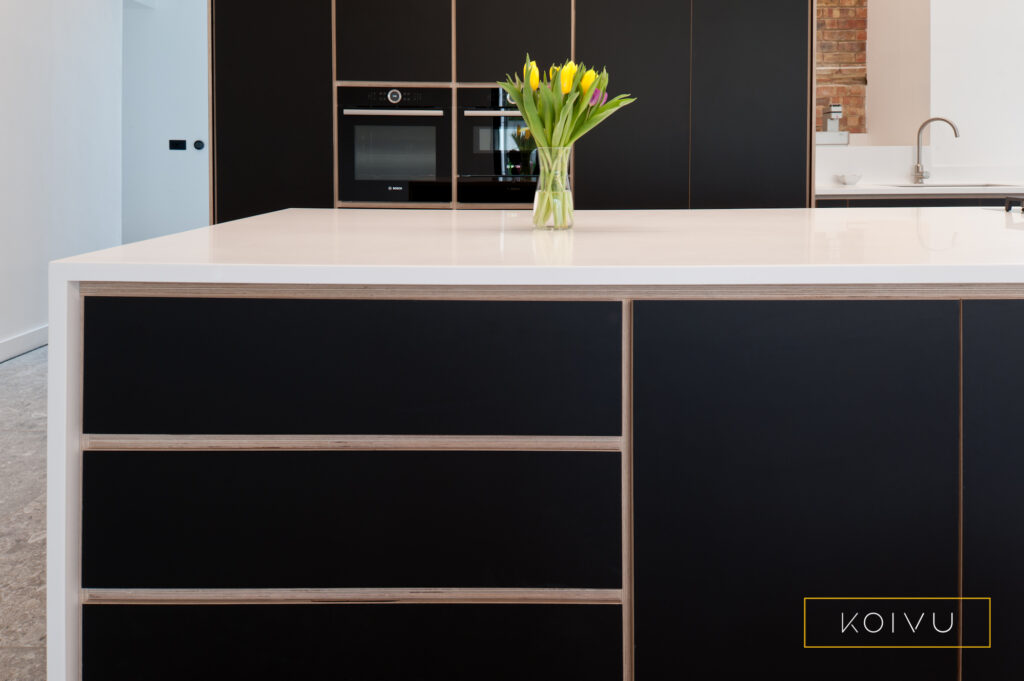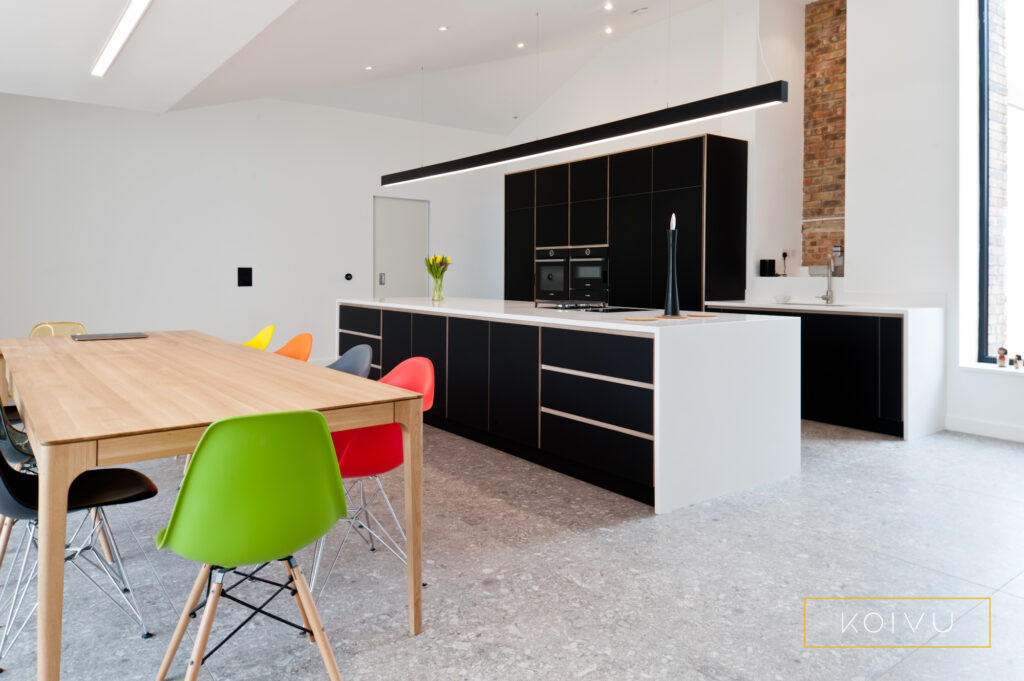 Integrating appliances
All appliances were chosen by the client and had to be incorporated into the design. These included a fridge, ovens, warming drawer and dishwasher. The ovens were placed in two separate units (side by side) so they could be reached easily. Meanwhile, we chose to place the dishwasher next to the sink, for easy access.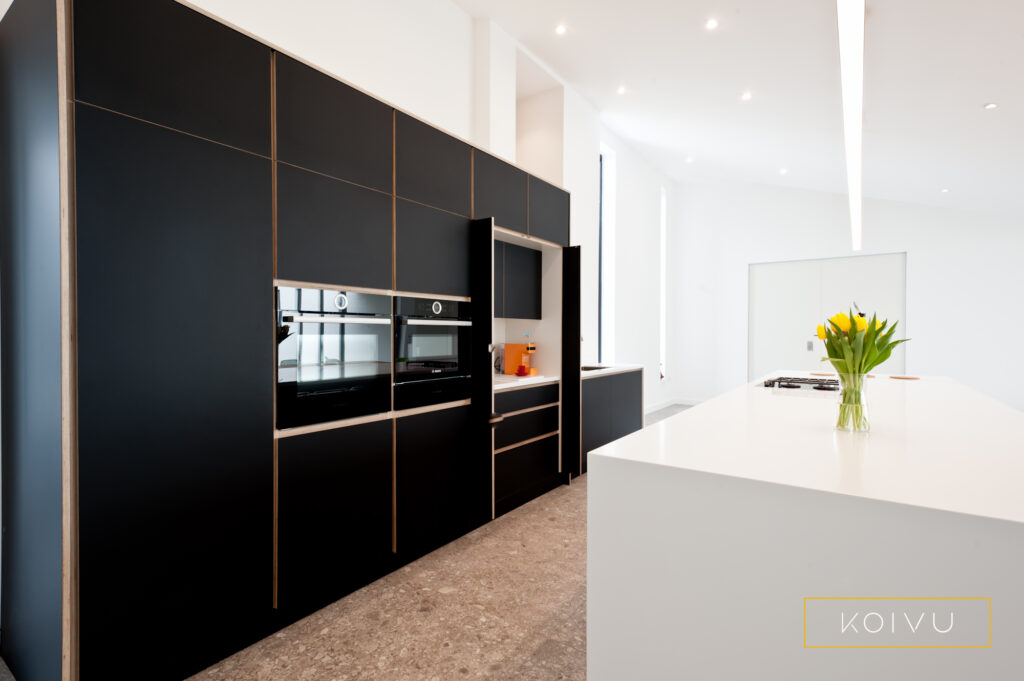 One of our favourite elements of this project was the larder cupboard or butler's cupboard, built to hide small appliances such as the kettle and toaster. This tall cupboard was designed bespoke, with pocket doors in the middle. These can be opened completely to reveal a work space when items are in use. Alternatively, they can be closed to hide everything away inside sleek black cabinets when necessary.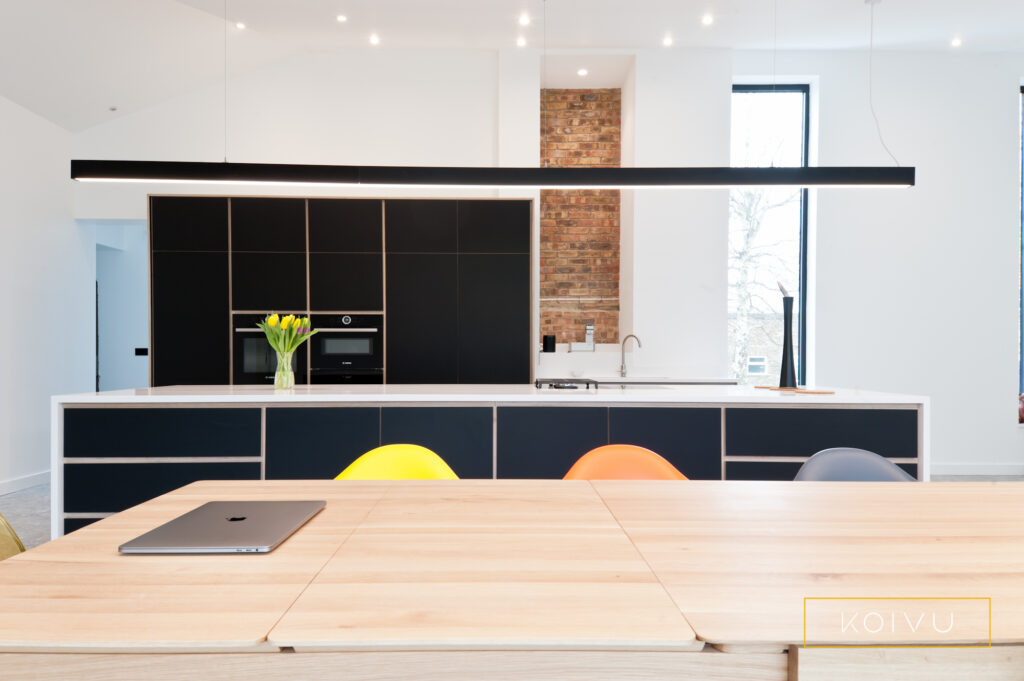 Love this black kitchen? Find more large kitchen extension inspo
Take a look at this white kitchen design in Speldhurst or this truly bespoke Koivu kitchen in Crystal Palace.
Or if you'd like to find out more, use the link below to get in touch and ask for a sample.