The Unique Challenge
This client had a very clear idea of their kitchen design. This was part of a large extension where they would have a very large open space living area. As the kitchen would be part of this large room, they wanted a minimalist look, with all items hidden away as much as possible.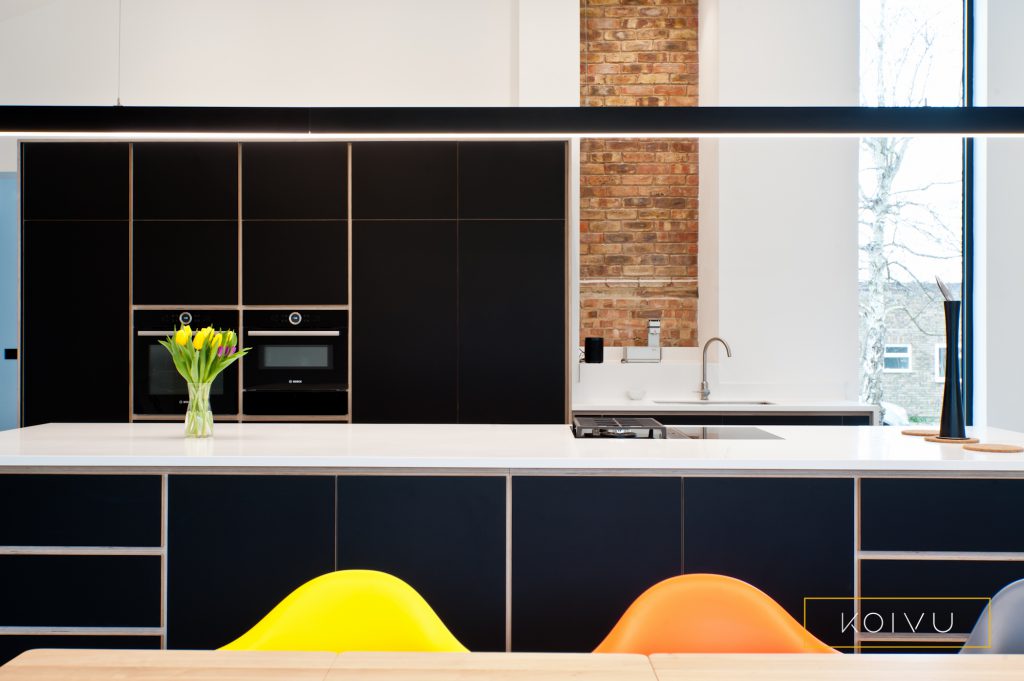 They wanted to incorporate a run of tall units to go across most of the wall with only a short sink run at the end of this. They also wanted a very large island to provide all the storage they would ever need but did not require seating at a breakfast bar.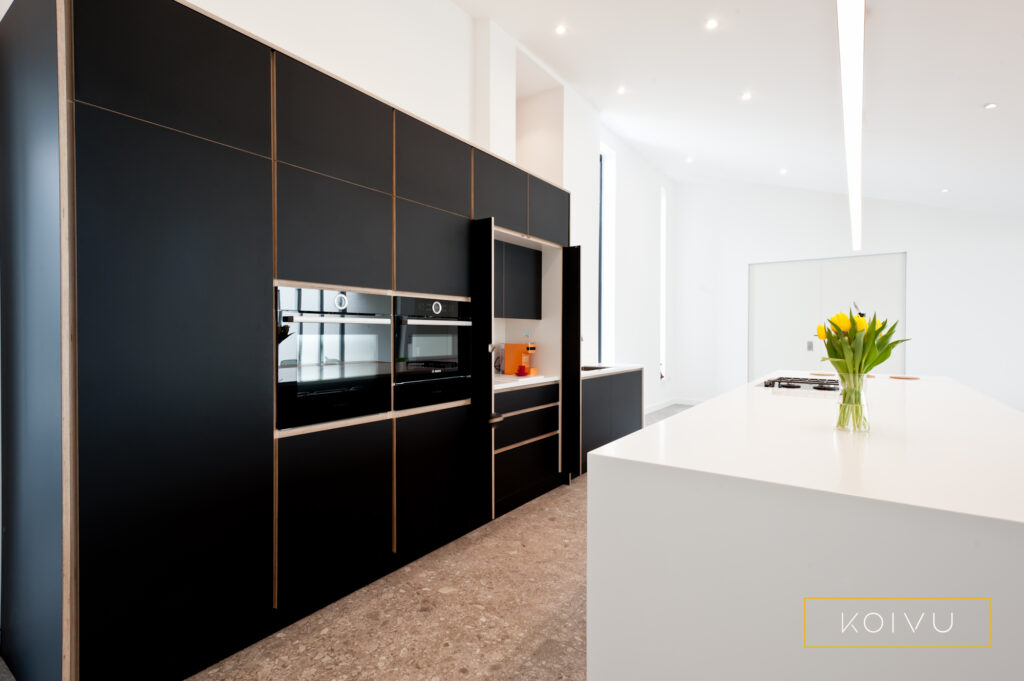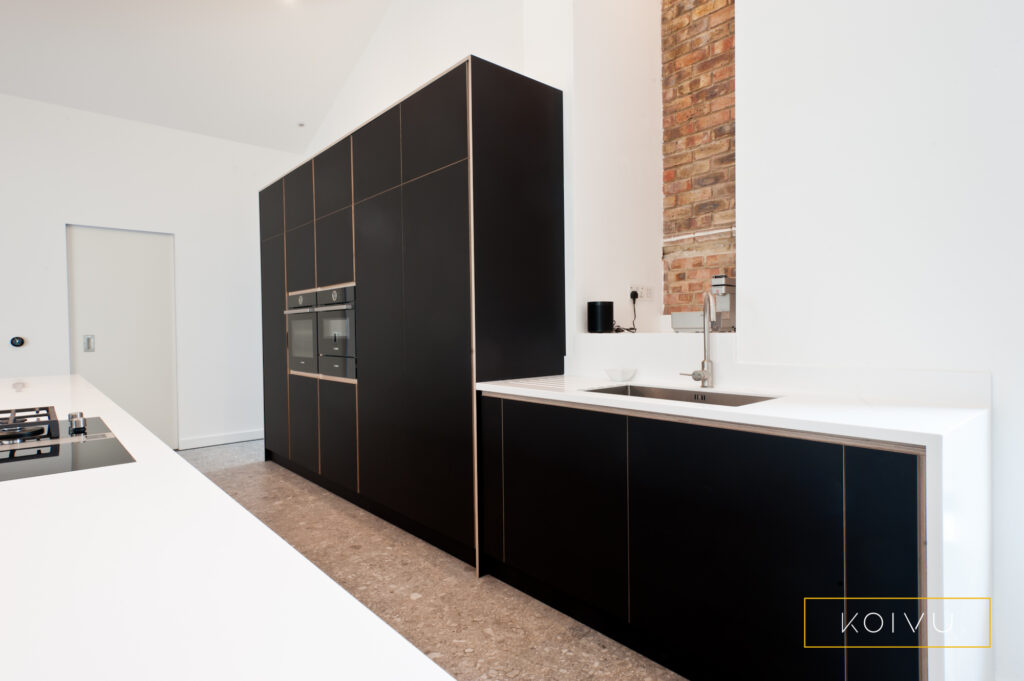 Kitchen Layout
Open space with one run along the wall and a very large island, which is built mainly from drawer packs. This provides ample storage solutions for the kitchen, dining room and lounge.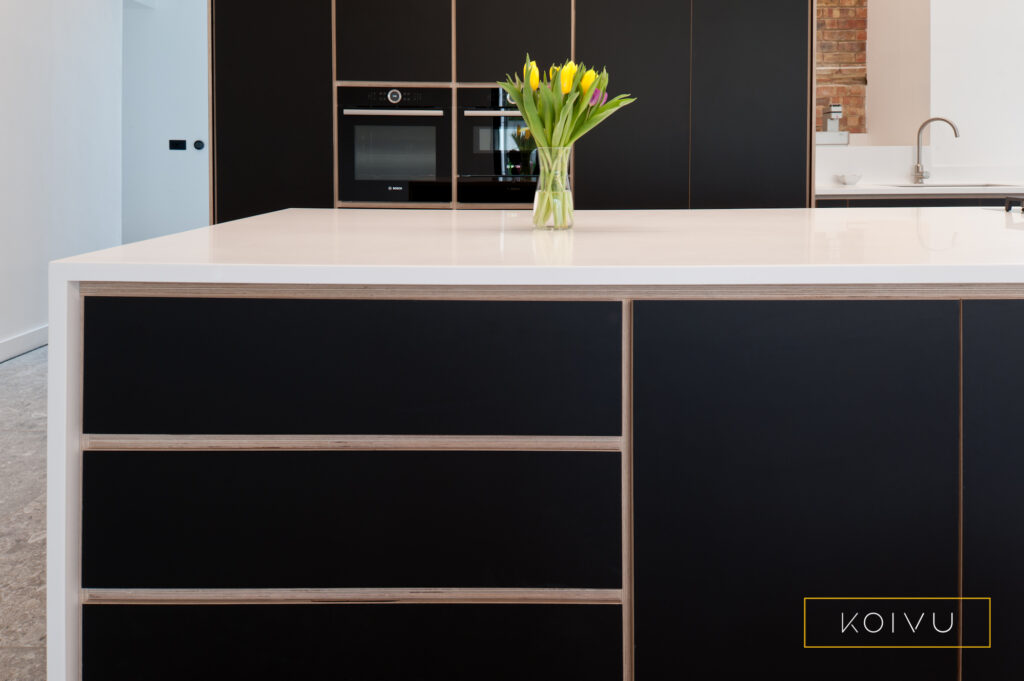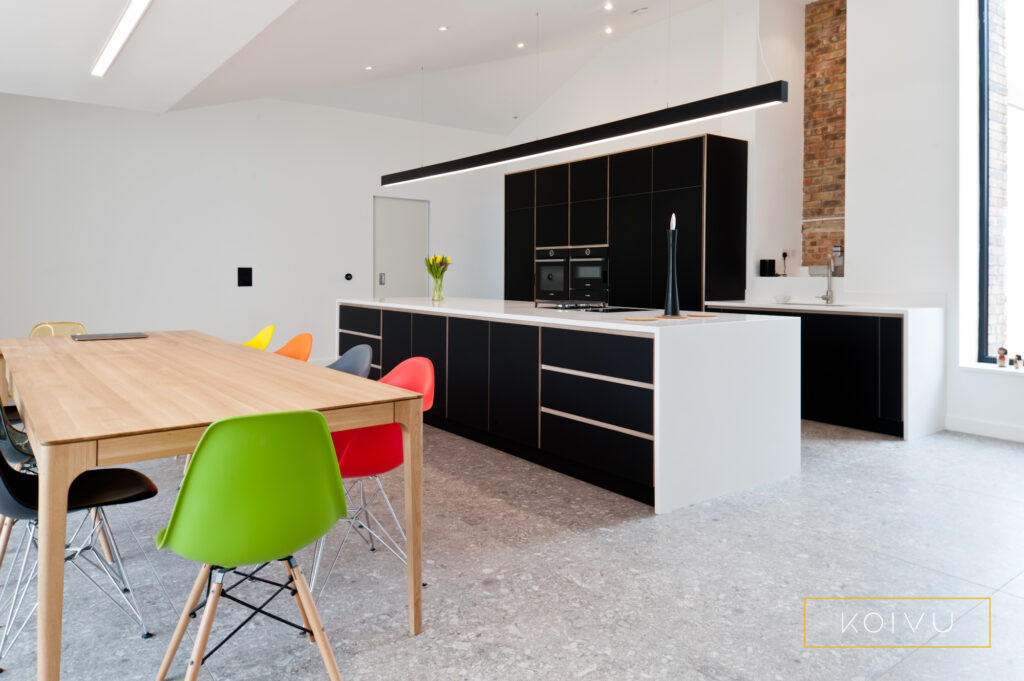 Special Design & Appliances
All appliances were chosen by the client and had to be incorporated into the design. These were all integrated appliances including a fridge, ovens, warming drawer and dishwasher. The ovens were placed in two separate units (side by side) so they could be reached more easily. This provided more storage above and below the ovens. The dishwasher was placed next to the sink on that short run.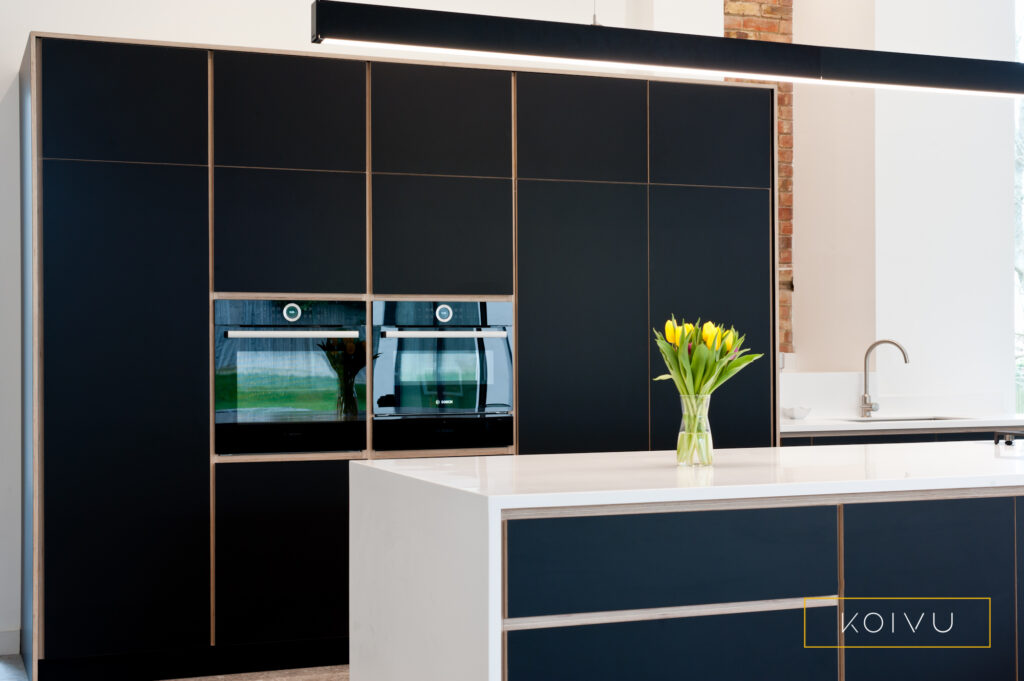 In order to hide the small appliances such as kettle and toaster, the larder was built with pocket doors in the middle, so they can be opened completely to reveal a worktop with these items.