Designing a white & yellow kitchen in Tunbridge Wells
The biggest challenge in this kitchen in Tunbridge Wells, was the shape of the room. This was a narrow kitchen with angled walls at one end, which made the initial design stages exciting as we worked through options with our clients.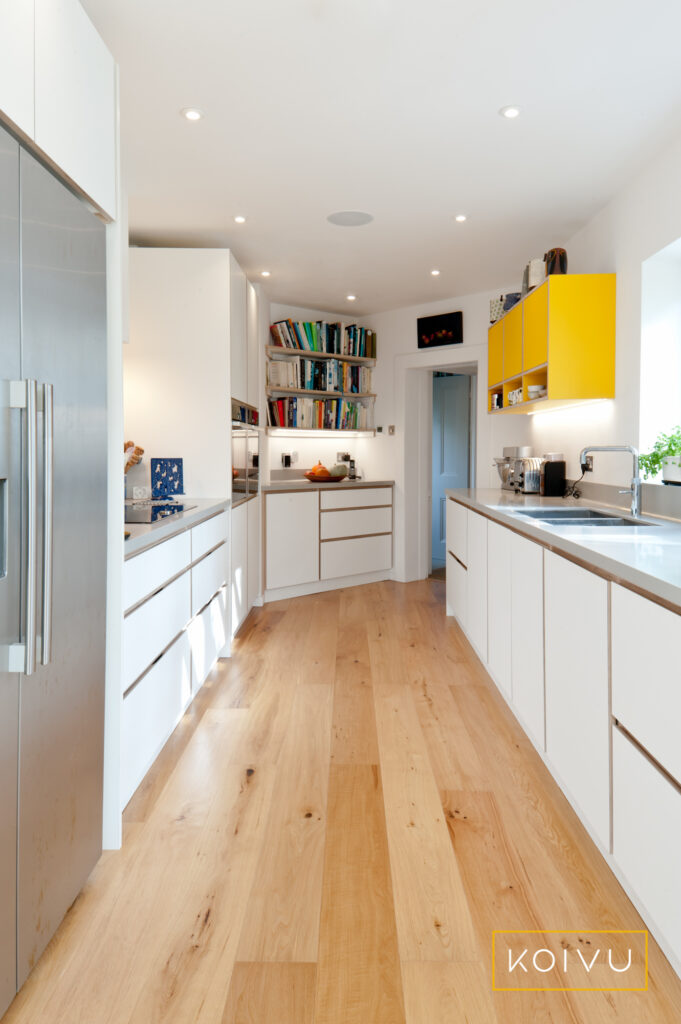 We had to accommodate a large American fridge/freezer, which is often tricky in a narrow kitchen design. While the client was also keen to find the best use for the alcove created by the angled wall.
A key element of the brief was for a kitchen with open shelves. This meant that kitchen shelving became an important topic of conversation during the design process.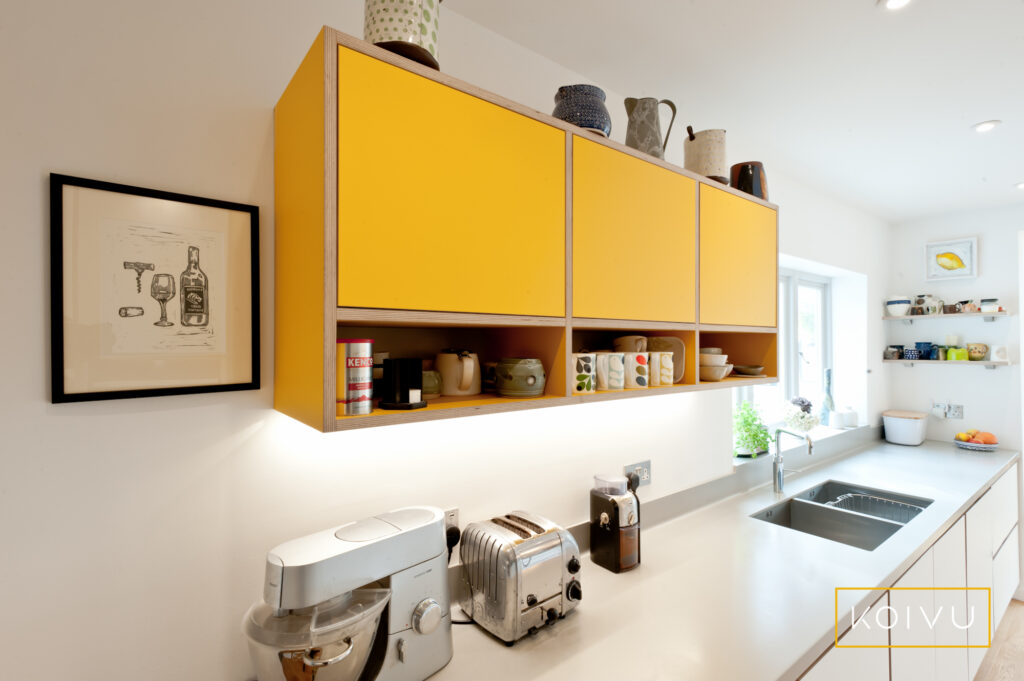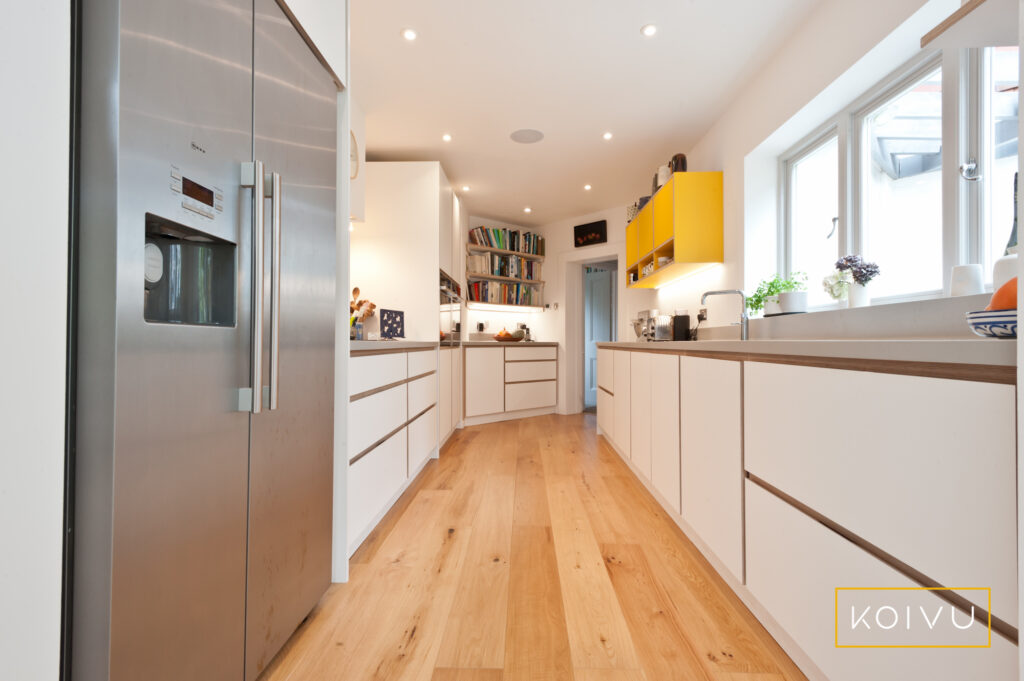 Creating an effective narrow kitchen design
In the first design, we placed the fridge/freezer on the angled wall. However this didn't work for the clients and the way they envisaged using the room. So, by the final design, it was decided to create storage in the alcove instead. This worked much better.
In the end, the best layout for this narrow Tunbridge Wells kitchen, is that of two runs on opposite walls with an angled storage unit in the alcove. We then added open kitchen shelving above, perfect for a large collection of cookbooks.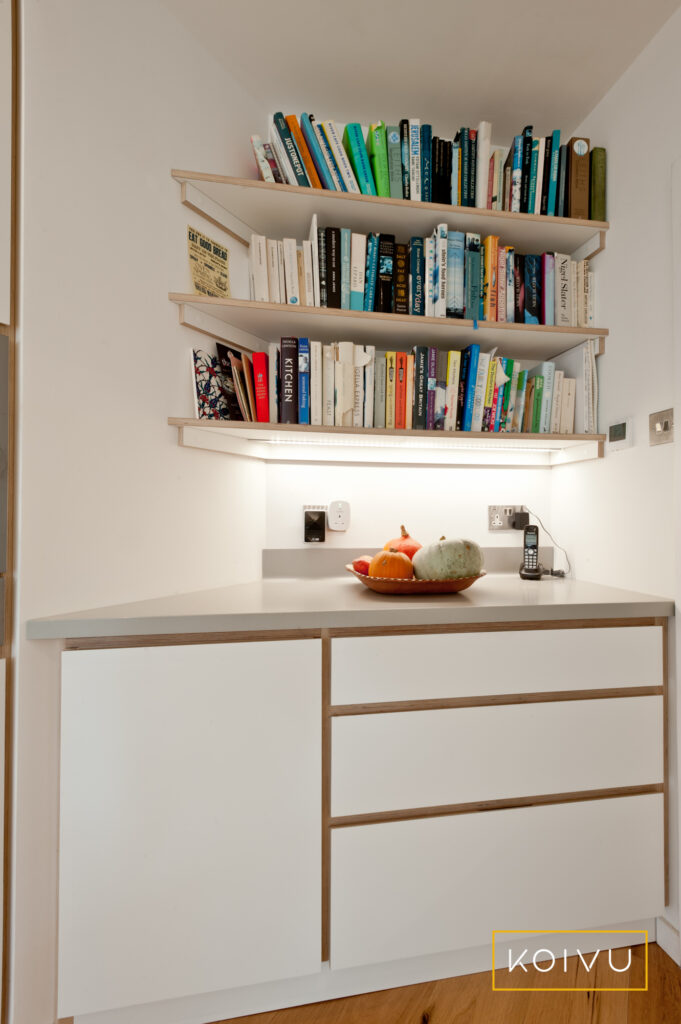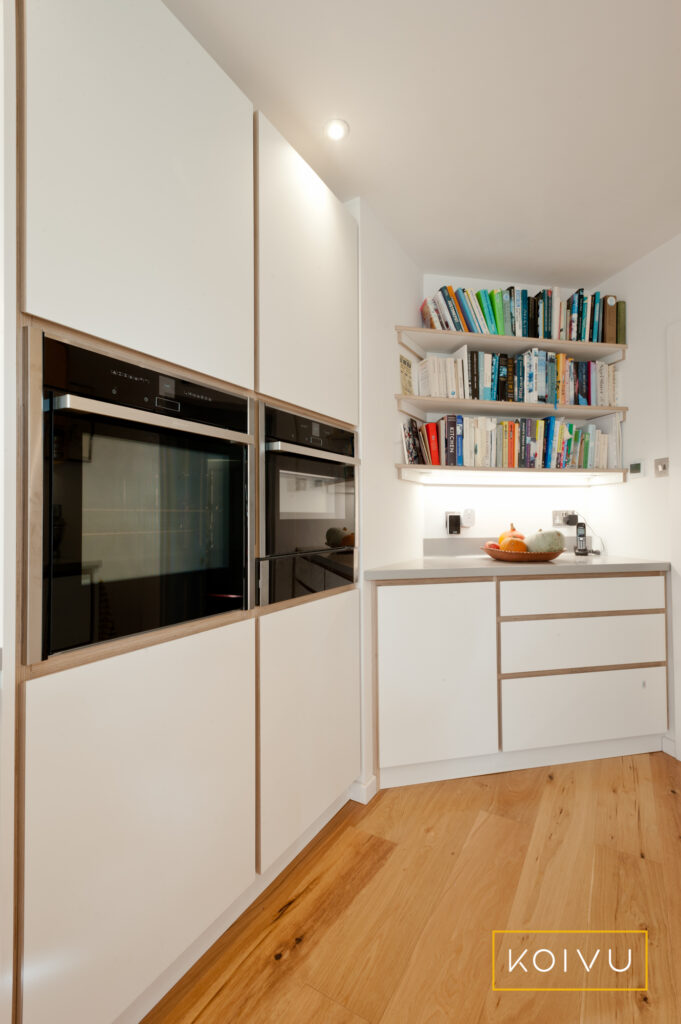 Effective placement of appliances in a narrow kitchen
The large American fridge/freezer was placed at the far end of one of the walls with two oven housings side by side at the other end to create balance. In between, we sited the hob with an extraction box above. On the opposite side, we placed the sink in front of the window as well as the dishwasher and bin. Meanwhile there are bright yellow wall units with open box shelves on this sink side.