A brilliant orange kitchen designed for a small flat
This striking orange kitchen was designed for a small London flat. The size of the space made it important to utilise the space in the best way possible. We also had to take the shape of the room into consideration due to an existing wall that could not be moved.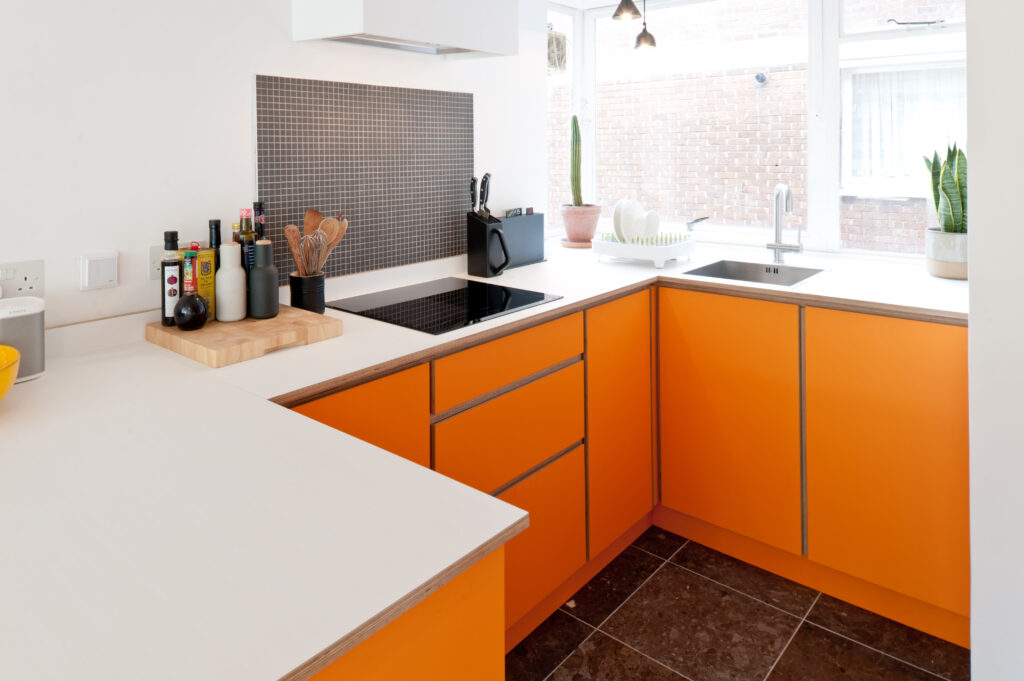 There is no door separating the kitchen from the living area. So this small kitchen layout had to form an integral part of the living space.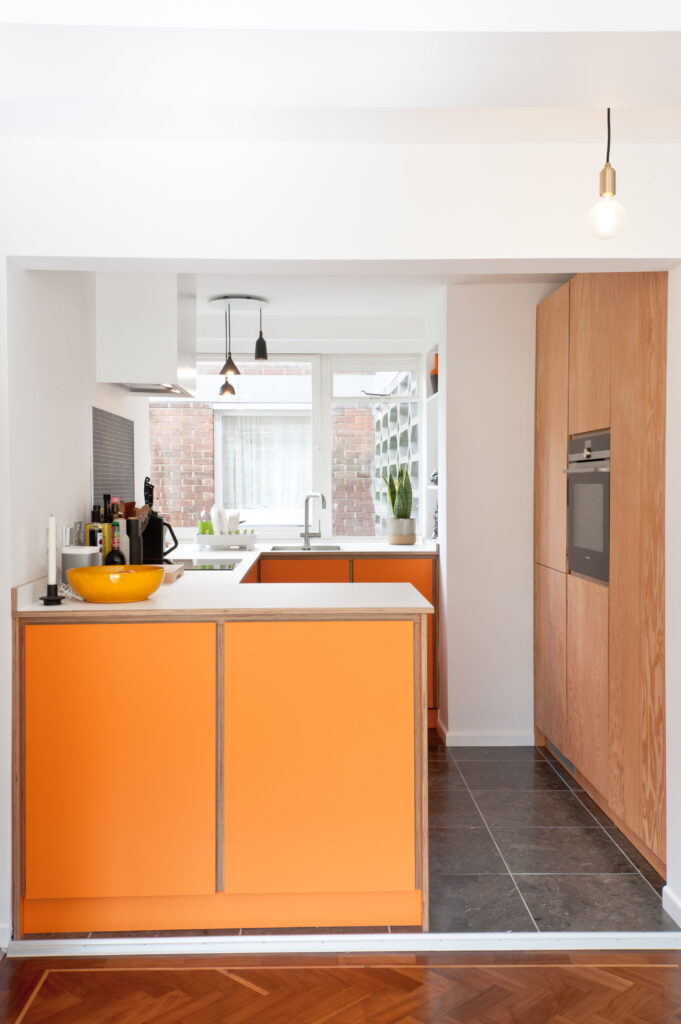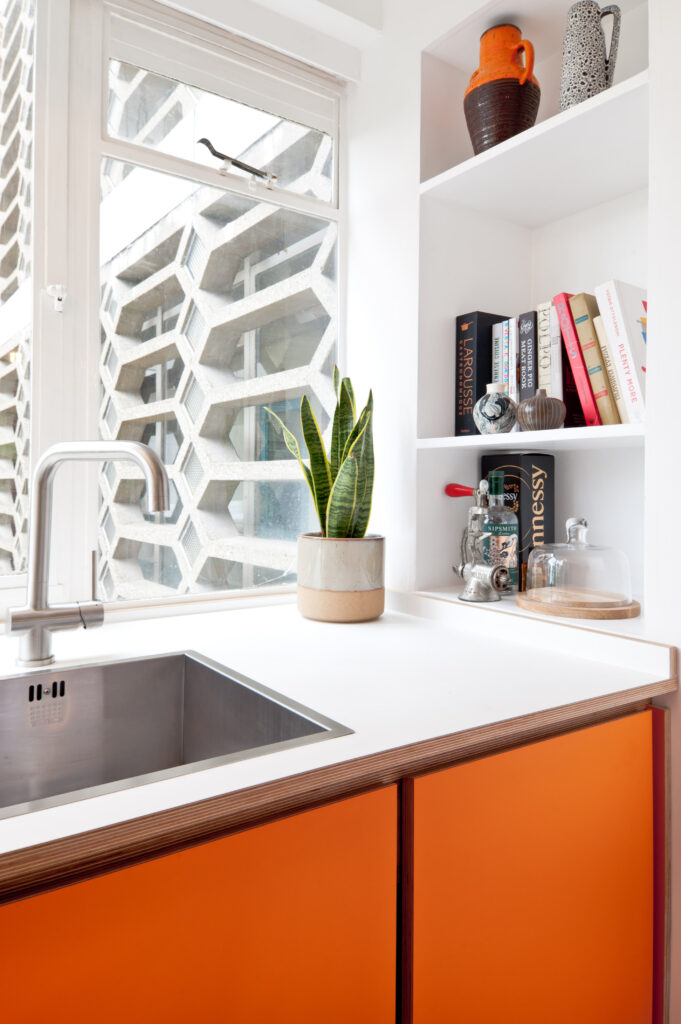 A U-shaped kitchen for a small space
This orange kitchen is designed as a U-shape, with base units around three of the walls. On the remaining wall we positioned the tall units, so they feel part of the wall itself.
We also created some open shelves for an alcove in the corner to ensure we used every bit of space possible to create storage.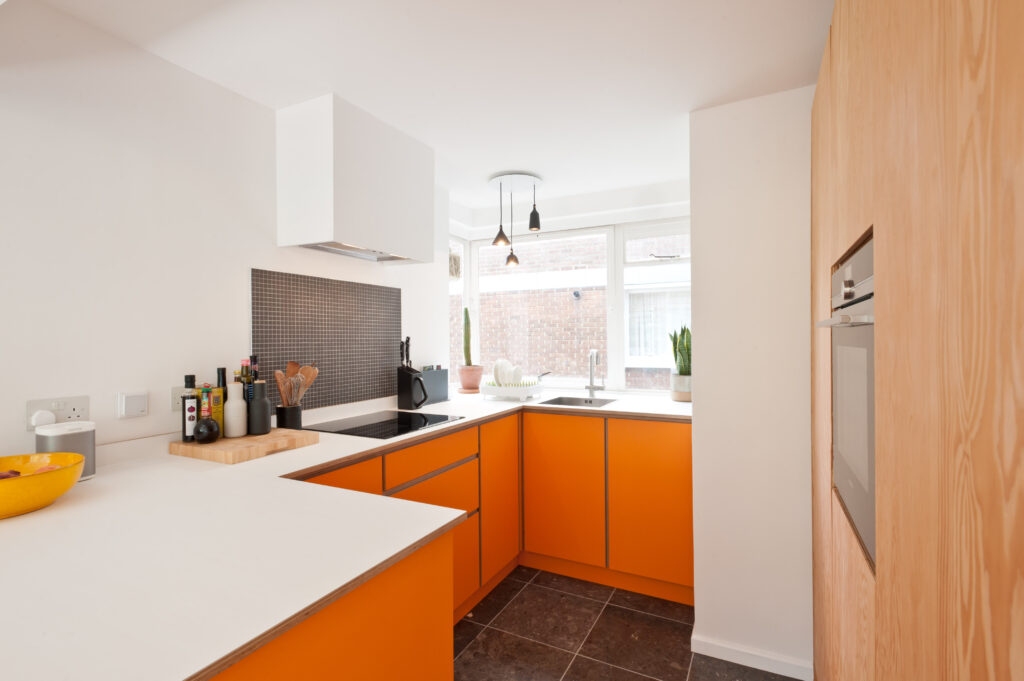 Planning storage solutions for a small kitchen
The tall units comprise of an integrated fridge-freezer, an oven housing and a larder with internal drawers. The larder provides a very good storage solution for a small kitchen.
The U-shape of the kitchen offers a peninsula between the kitchen and living space. As part of this, we made the cupboards accessible from the living space rather than from the kitchen. These were perfect for storing crockery etc. and also reduced the amount of wasted space in the corner.
The hob is positioned in the centre of the main run with a built-in extractor above it. In order to ensure it doesn't draw the eye, we chose to set this extractor in a box painted the same colour as the walls.
And we also placed the sink by the window, creating a drying space in the corner.
The client chose a vibrant orange to provide a useful splash of colour to the entire living space. To complement this and tone it down slightly, the tall units are finished with a natural wood veneer.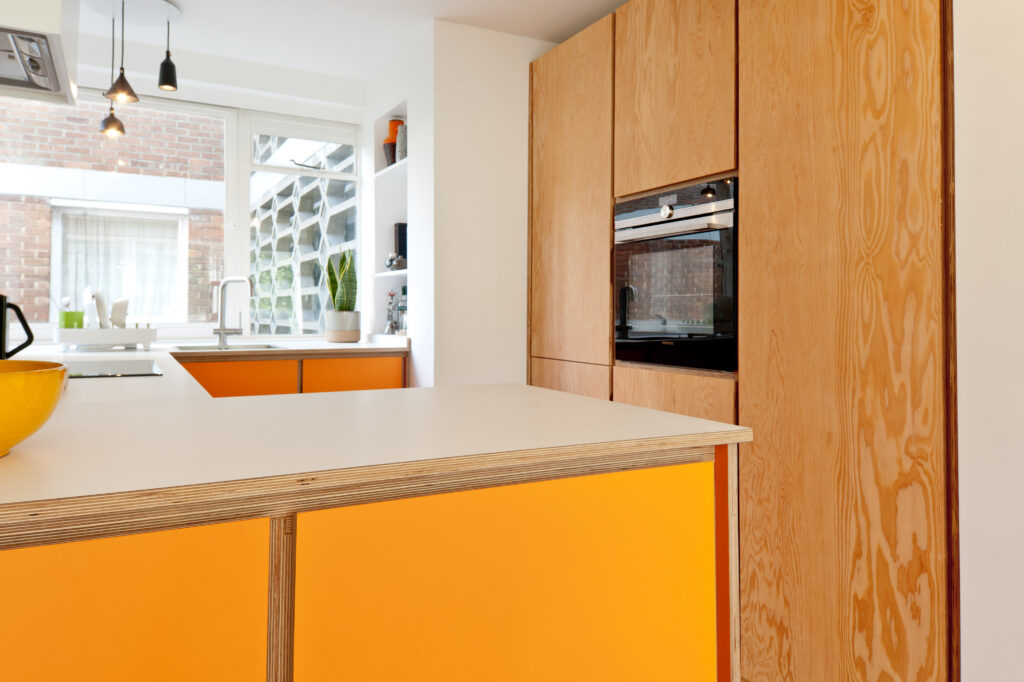 Do you like this orange kitchen design?
Check out this colourful yellow and green kitchen in South London or this Harpenden home with splashes of colour in the kitchen.

And when you're ready to get started request your sample pack using the link above.