A striking colourful small kitchen in South London
This colourful kitchen was built as part of a small extension to a house in London. This was to be an open space with the dining room and needed to have enough storage solutions for both rooms, as well as accommodate the washing machine.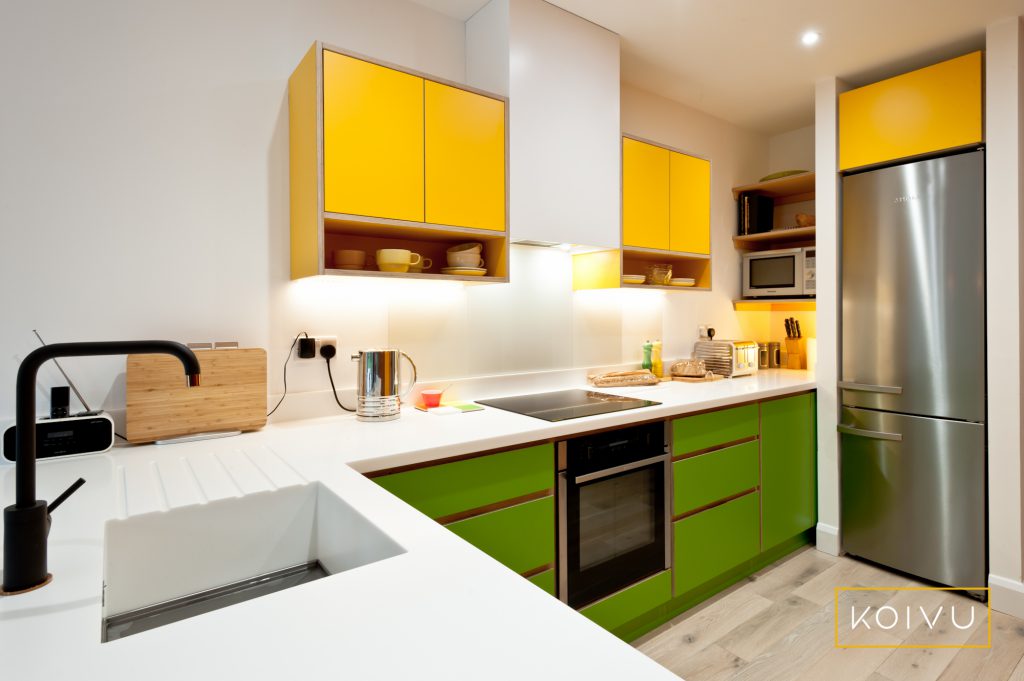 Kitchen Layout
This is a U-shaped kitchen with a peninsula as one of the shorter sides. This peninsula acts as a division between the kitchen space and the dining space.

On the opposite wall, we placed a wide, tall, shallow storage cupboard as there was not enough space in the room for a proper larder, but this allows for ample storage for the dining room items.
Special Design & Appliances
The client chose a freestanding fridge/freezer and this was placed by the entrance to the room. To avoid seeing the fridge as you enter the kitchen, we suggested that the client build dummy walls around the fridge thus enclosing it. We built a deep wall unit to sit above the fridge.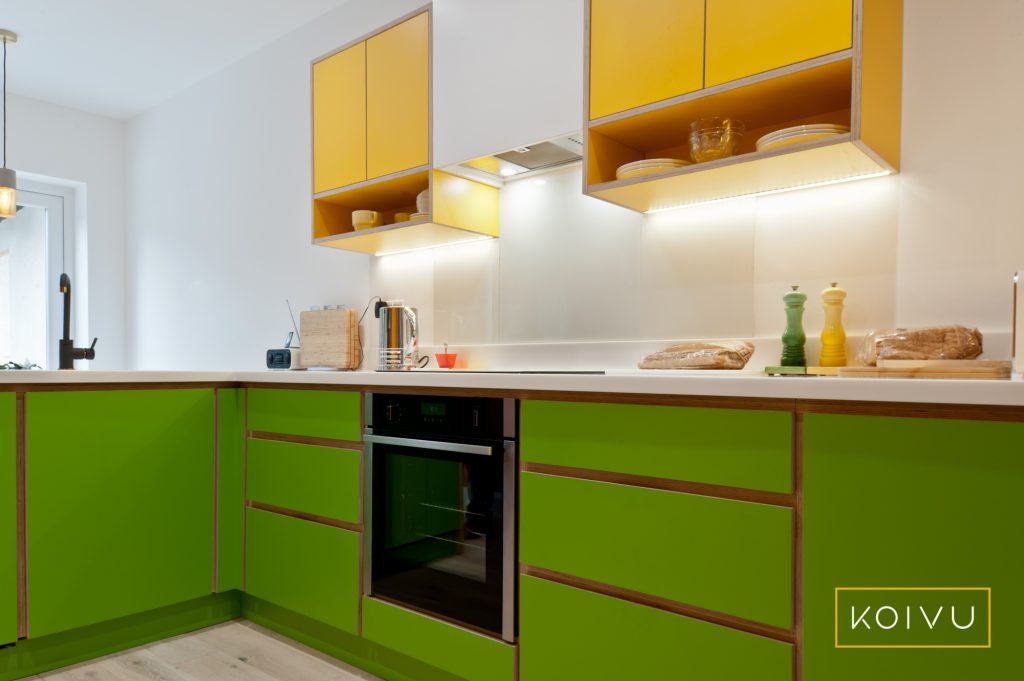 The other end of the U-shape is made up of the sink unit and we placed the washing machine in the corner, which is accessible from the dining room side, thus utilising the corner space efficiently.

With no space for a tall oven housing, the client chose a built-under oven, and the hob was placed above it. We built a box to house the extractor and two wall units with open shelves on either side of this.

Finally, there was not enough space for integrated bins, so these were placed under the sink.