A white and yellow kitchen with island and breakfast bar
This white and yellow kitchen was designed as part of a new extension to a house in Herne Hill. The client wanted to create an open plan kitchen/dining/living area, meaning it was important to utilise the space available in the most efficient way.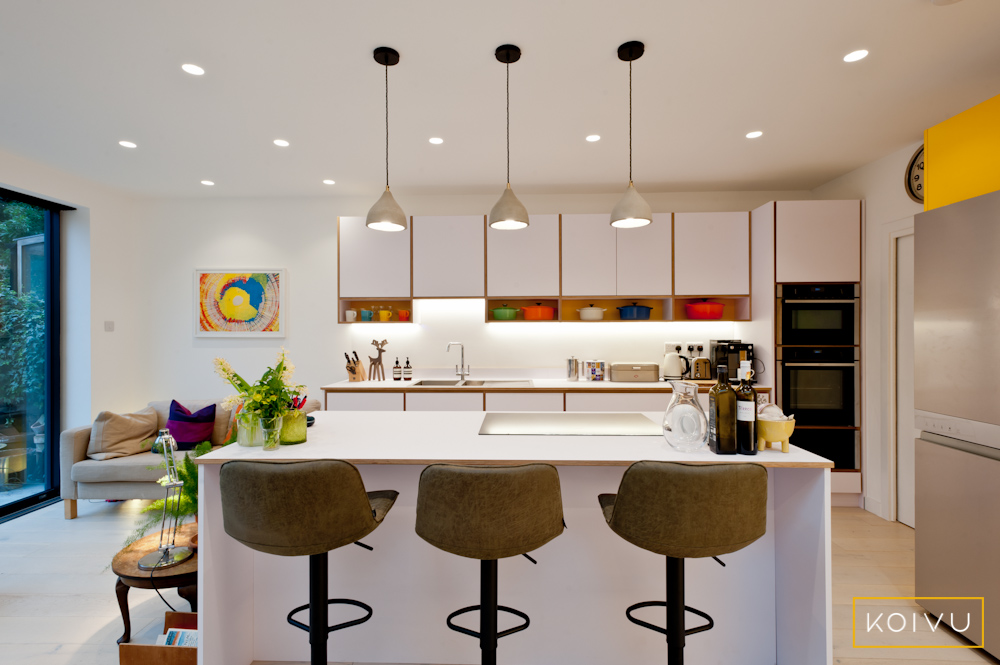 One challenge of the design, was due to the fact that there were two openings in one of the walls. This limited the possible units that could be placed along that wall.
The client was keen to have an island with a breakfast bar as well as an American style fridge/freezer.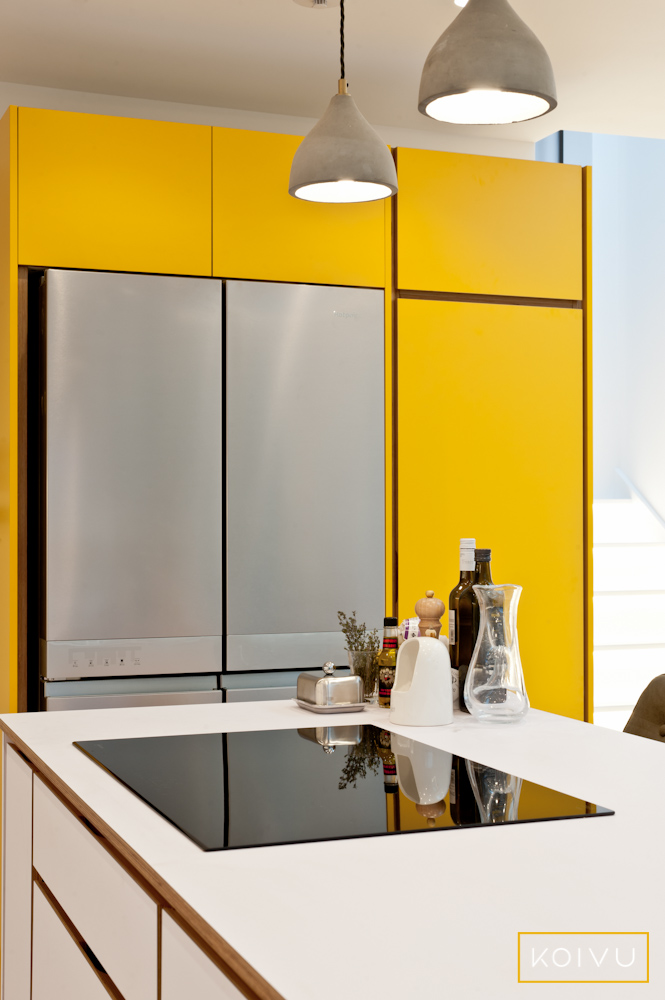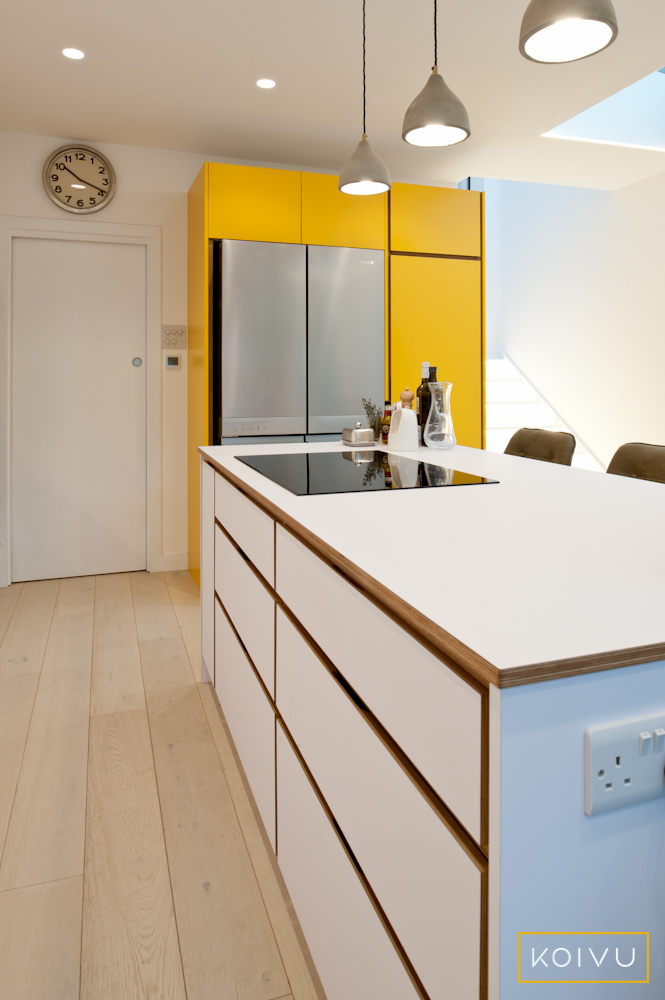 Planning an L-shaped kitchen with island
The kitchen was always intended to be an L-shape, with one run each on two adjacent walls. Plus the brief included an island. The island orientation was discussed and chosen with the shorter edge facing the living area.
One run has the sink unit and oven stack, and the other has the American style fridge/freezer and a larder. The hob was placed on the island, which provides ample storage space thanks to several storage units with drawers.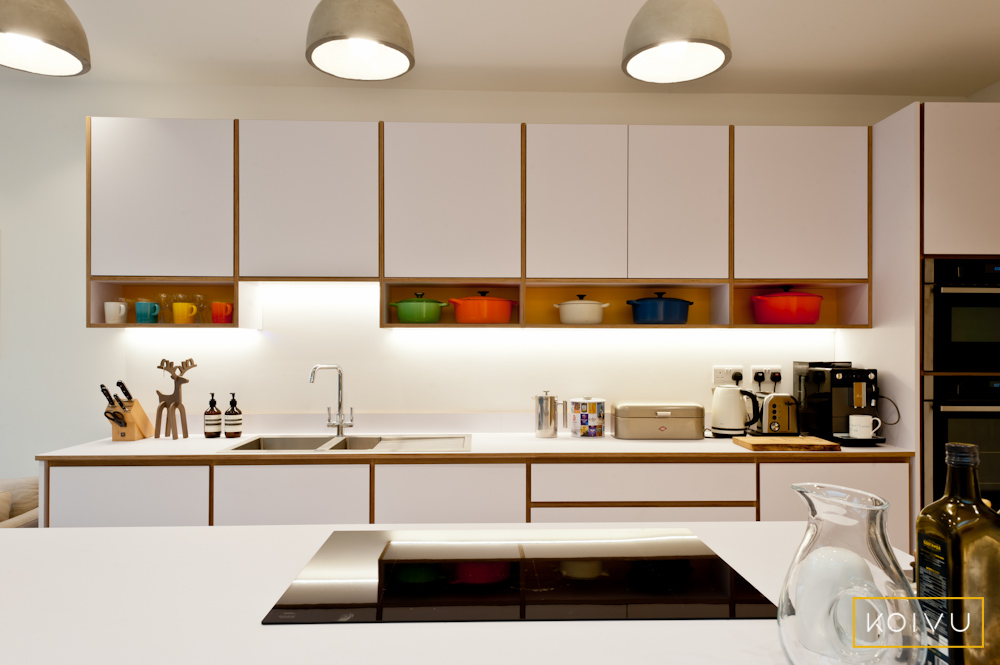 Making a kitchen feature out of open shelves
The client chose integrated appliances. Therefore, we provided tall units to house the ovens. And we also created bespoke units to sit above the fridge and line up with the tall larder next to it. Either side of the sink, we put an integrated dishwasher and bins for easy access. Meanwhile the hob was fitted on the island.
The client liked the idea of open shelves, so we added these to the bottom of the wall units above the sink run. Although we made sure to leave a gap to provide better access to the sink.
Do you like this white and yellow kitchen design?
Check out this colourful small kitchen in Dulwich or this perfectly proportioned white and yellow kitchen in Tunbridge Wells.

And when you're ready to get started request your sample pack using the link above.