Why when it comes to kitchens, bespoke is the way to go.
We often spend time talking to clients about their choices when it comes to designing and buying a new kitchen.
There are off-the-shelf flatpack options such as those offered by hardware chains and large international furniture stores, specialist kitchen companies that offer a design and installation service using standard units in a range of colours and finishes, and then of course there are bespoke design and build companies.
It's no secret, though, that bespoke comes with a price tag, it's never going to be the cheapest option – there's a lot more work involved in designing and building from scratch than manufacturing in bulk and shipping flat-packed.
But that additional cost is, in our opinion, well worth it. And here are just some of the reasons why: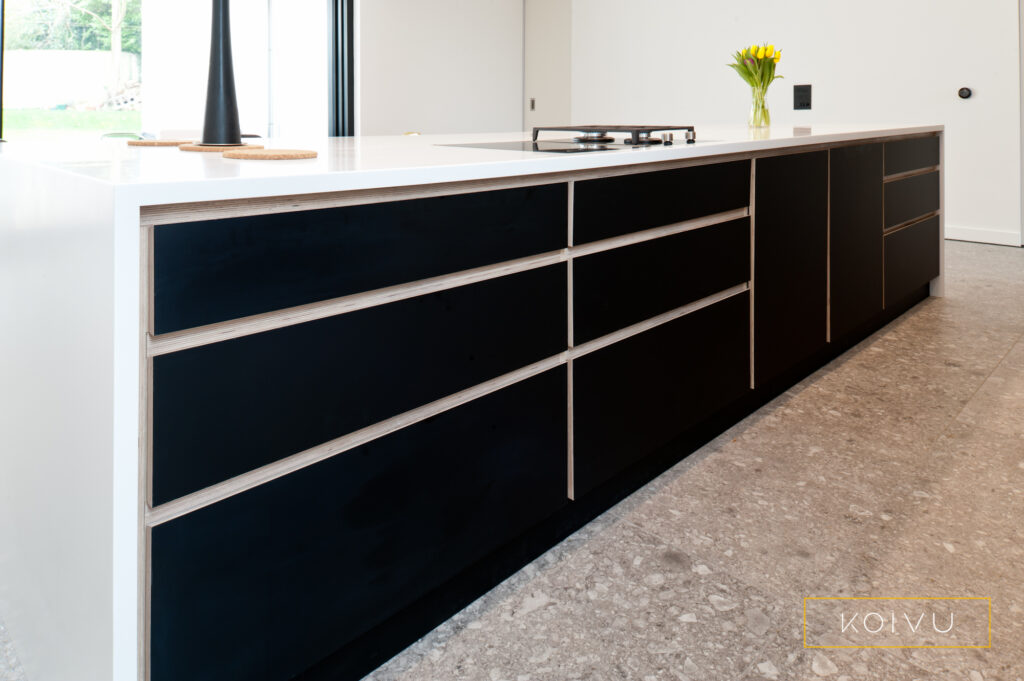 1. With a bespoke kitchen you'll have no restrictions on colour, finish and size
Fancy an extra height worktop so you won't need to bend to chop the veggies? Or a corner cupboard specifically designed to make the most of that awkward space? Or what about a giant butler's cupboard designed to hide away all manner of sins? With a bespoke design your wishes really can become reality and our designers will be happy to help you squeeze every ounce of creativity they can out of your imagination.
2. A made-to-specification kitchen is perfect if you're faced with an unusual sized room or a strange layout
Unless you're blessed with a completely blank canvas in a new build apartment (and sometimes even then let's be fair!) it's likely that your walls are at best slightly wonky and at worst completely higgledy piggledy. Which makes aligning and securing standard units and worktops a little bit stressful for your fitter.
If your room is out of the ordinary and you're looking for something that fits like a glove, a bespoke design is really the only way to go.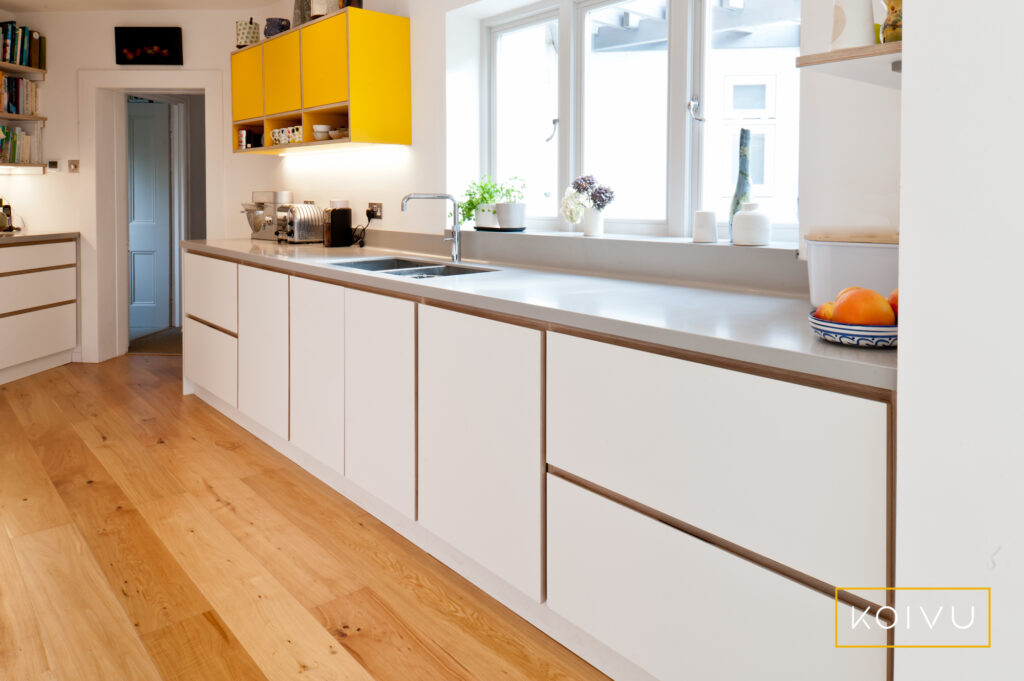 3. A bespoke design can be more aesthetically pleasing
The problem with standard sized units is that they force a designer's hand, which will mean compromise somewhere in the design. After all there are only so many parts of the jigsaw to play with. If you want the cooker to be bang in the middle, regardless of the width of the run, for example, there will only be so many configurations you can have on either side if you want to avoid things looking asymmetrical.
Meanwhile you'll be restricted on where you can put your extractor fan and the combinations of cupboards you can include along the top, and whether they're sitting centrally above those below etc. If you want to be able to design in a truly aesthetically pleasing way, bespoke gives you the freedom to do so.
4. Bespoke means truly individual
Whether you live in an architecturally designed house and you're looking for a kitchen that truly reflects the character of the place, or you have a quirky sense of style that you want to see reflected in your most frequently used room, by choosing to go bespoke you can make sure your investment gives you exactly the style you're after with no compromises.
From an array of colours and combinations to choose from and the option to design for exactly how you choose to live your life, your kitchen really can be a true reflection of you.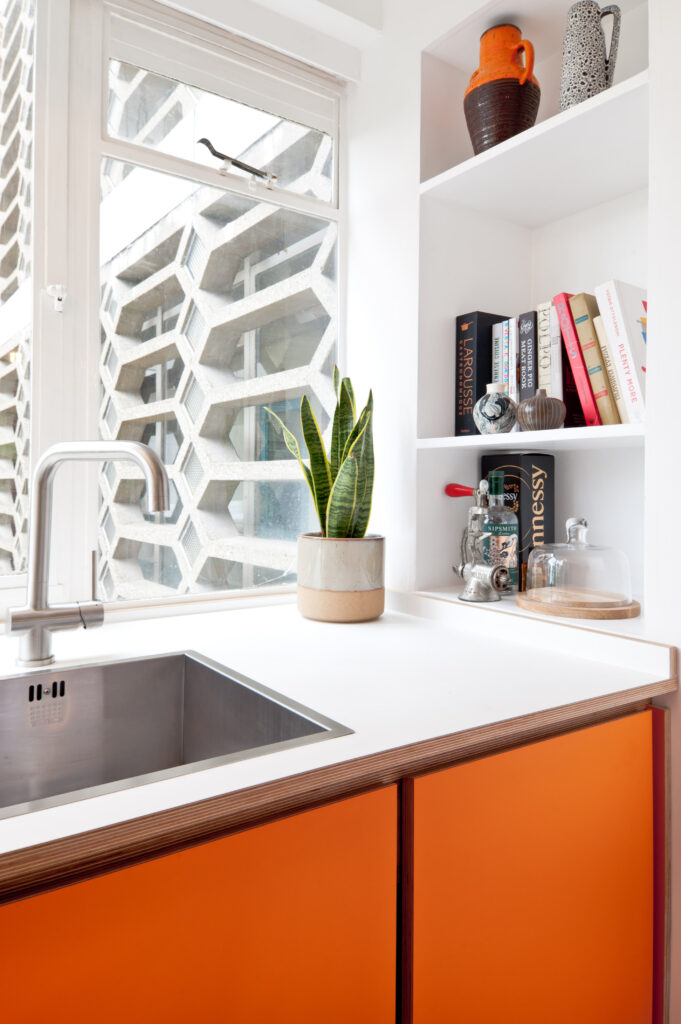 5. You can expect a high level of service alongside
With the uplift in price that comes with a bespoke design, comes an expectation for better service. And because as an independent bespoke kitchen designer we take on only the amount of work we can comfortably deliver, it means more time to devote to keeping our customers happy and staying in touch. It's a much more personal service than you can expect from a national kitchen chain. Which is, we believe, exactly as it should be.
6. You'll enjoy a better quality finish
When a kitchen is made to specification from a unique design, there is a much greater feeling of pride for the craftsperson who is making and fitting it. And of course as an independent company putting their name to the finished article, the quality of the product and the delight of the customers is of the utmost importance.
7. Adding value to your home
According to Which? A new kitchen can add on average 6% to the value of a home. So it stands to reason that the higher the quality of that kitchen and the better the design suits the space, the greater the value add.
We pride ourselves on the fact that a plywood kitchen from Koivu will last, and look good, for longer than the average, making it a great investment whether you're planning to move in the near future or not.