Have you considered a butler's cupboard in your new kitchen design?
If you lived in a country manor in days gone by, you might well have had a butler's pantry. A small room to store your silverware and serving dishes, and to create space for laying out plates and keeping clutter out of the sight of your guests.
But in a modern home, where space is at a premium, it's less likely you'll have such an extravagance. So what's the next best thing?
Enter…the butler's cupboard.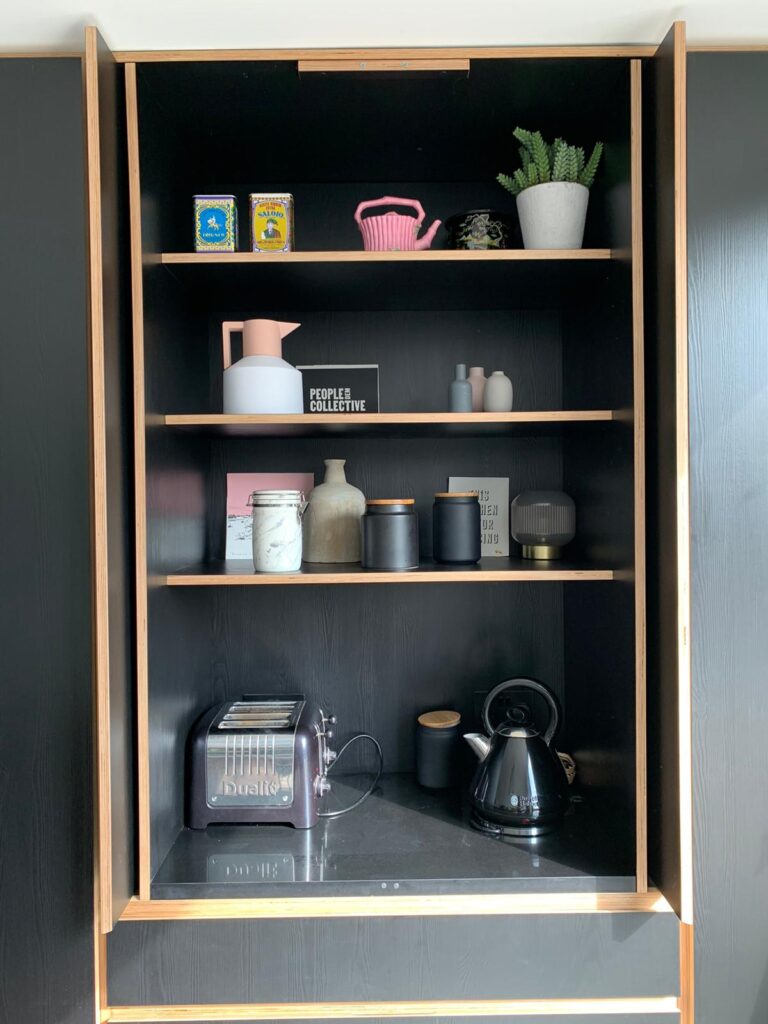 What is a butler's cupboard?
Designed to be either a standalone piece of furniture or built in as part of your kitchen design, a butler's cupboard is simply a butler's pantry made small. It's a larder-type cupboard housing plenty of shelves for your various items of crockery and glasses. As well as a worktop area that's perfect for meal prep, and large doors behind which you can conceal a world of mess as soon as the doorbell rings!
Sometimes butler cupboards include glass panels in the doors and lighting inside to create a feature, while other times they're more practical, with pocket doors that slide away to create additional space, and plug sockets allowing you to hide away small electronic items such as toasters and kettles.
Perfect if you prefer a streamlined look to your kitchen.
How to include a butler's cupboard in your design?
If you decide you'd like a butler's cupboard in your design, you have a few options available to you.
You can buy a standalone unit or dresser with cupboards, or you could design something bespoke that is integral to your kitchen or that fits perfectly into the space you have.
And you have plenty of choice when it comes to materials too. You might fancy a butler's cupboard that is made from the same materials as your kitchen units, or instead pick something that stands out and makes a statement. While including a marble worktop in just this relatively small space could be a great, cost effective way to achieve the perfect cold surface for pastry making, dough or chocolate without forking out for huge long lengths of expensive stone.
Including a well-designed butler cupboard can give you the space you need for storage as well as for food preparation. And by including pocket doors, you can give yourself flexibility too. Leave doors open to display books, glassware and trinkets, or close them up to hide food prep or even crumbs if you're feeling lazy.
Some of our favourites…
We've completed a number of kitchen designs recently that have included butler's pantries or cupboards. An idea that is increasing in popularity, they particularly suit the streamlined style of our birch plywood kitchens. Don't you think?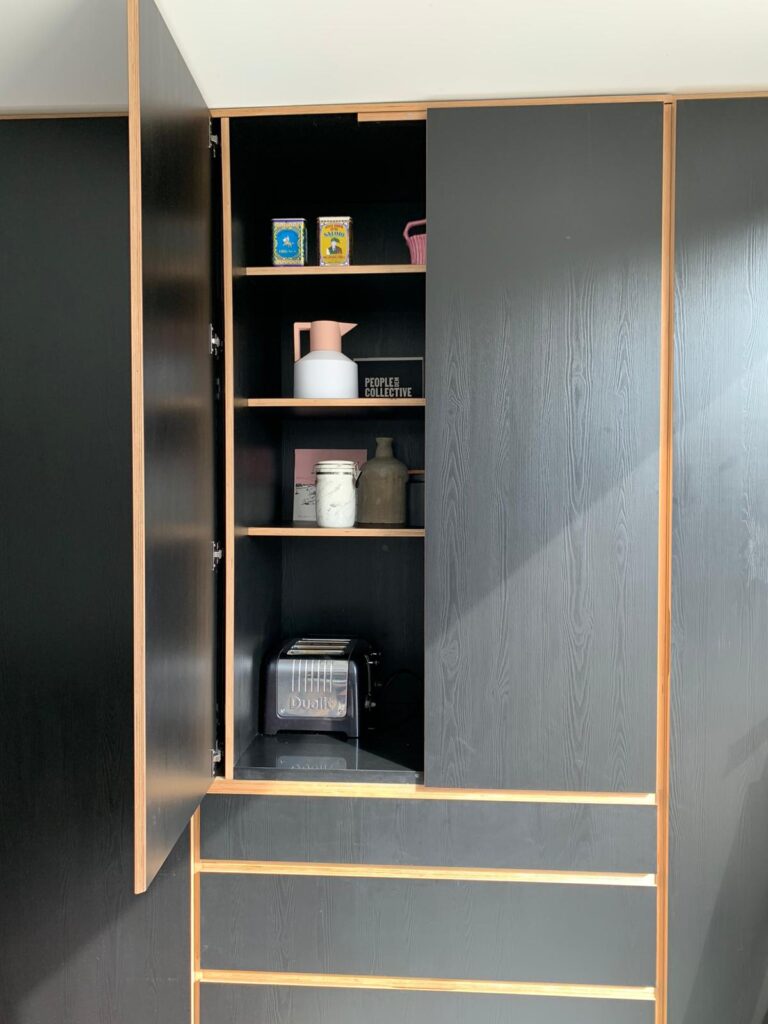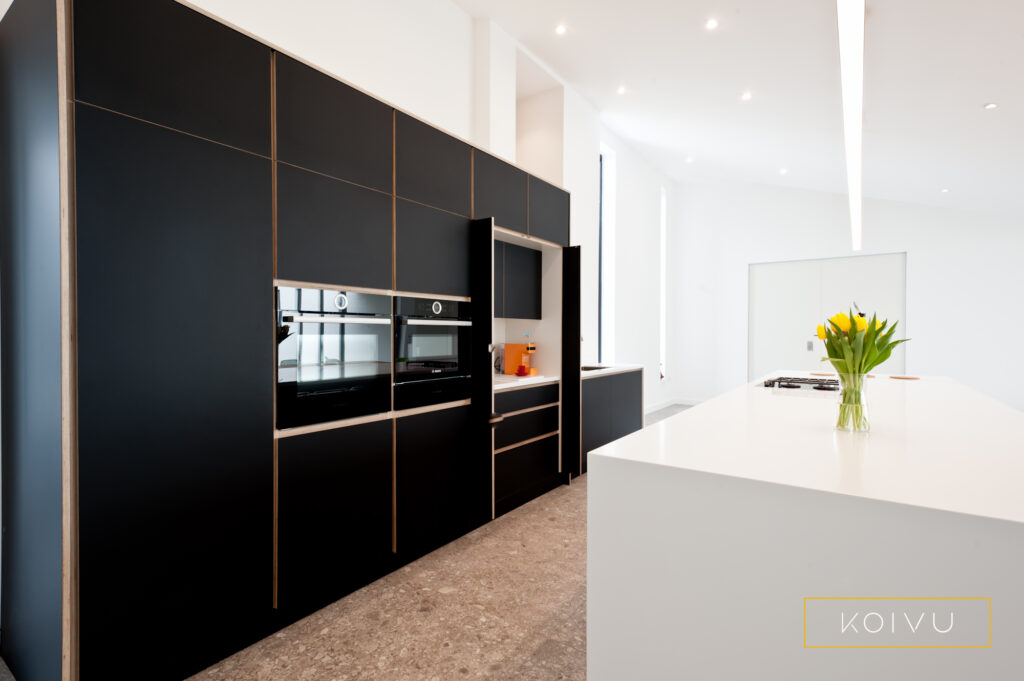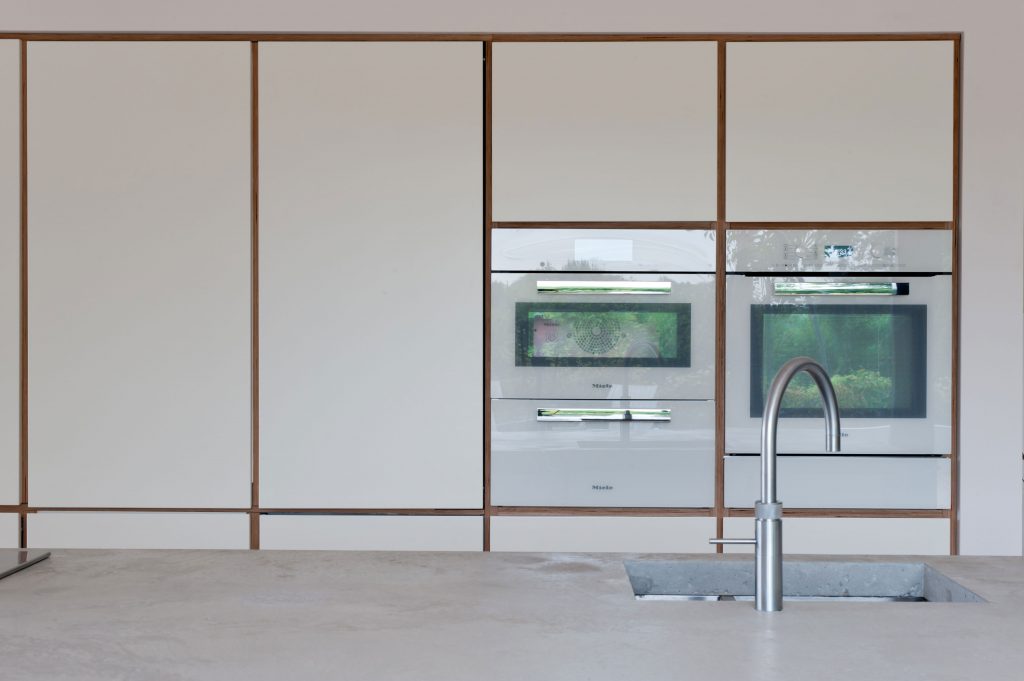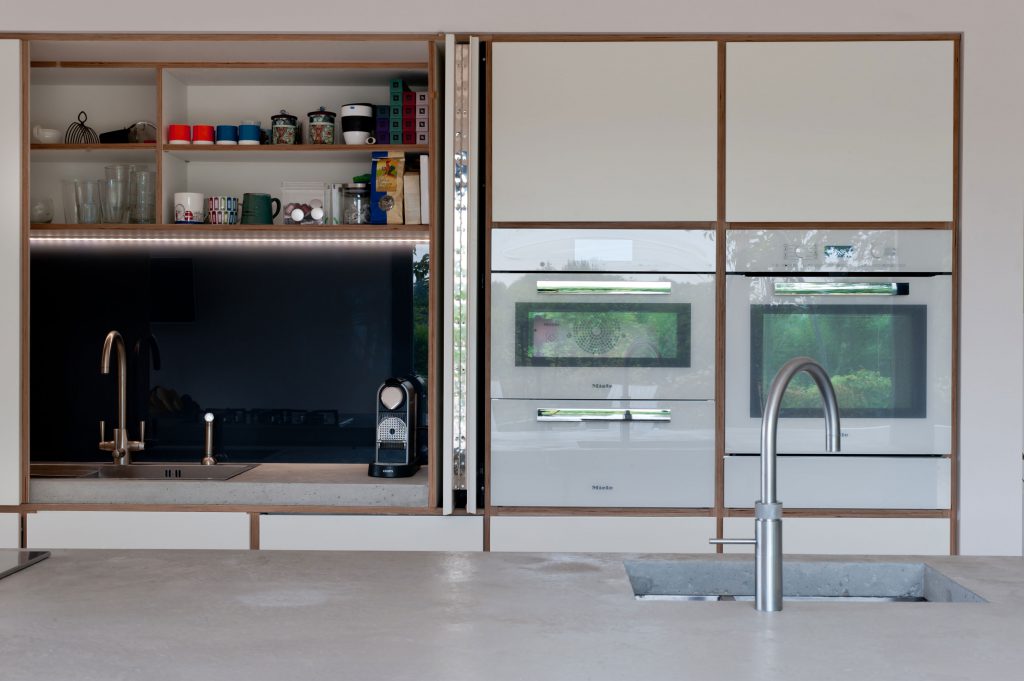 So what do you think about the idea of a butler's cupboard? Is this something you would like to incorporate in your own kitchen design?
Our design team are full of great practical and space-saving ideas, why not get in touch so we can kick off the design process?