Tips and tricks for when you're without a kitchen
If you're about to embark on a kitchen project, one of the things you might be worrying about is how you'll cope without your cooking and washing area in the interim.
And while no one will tell you it'll be easy, there are plenty of things you can do to ease the pain of being without a kitchen.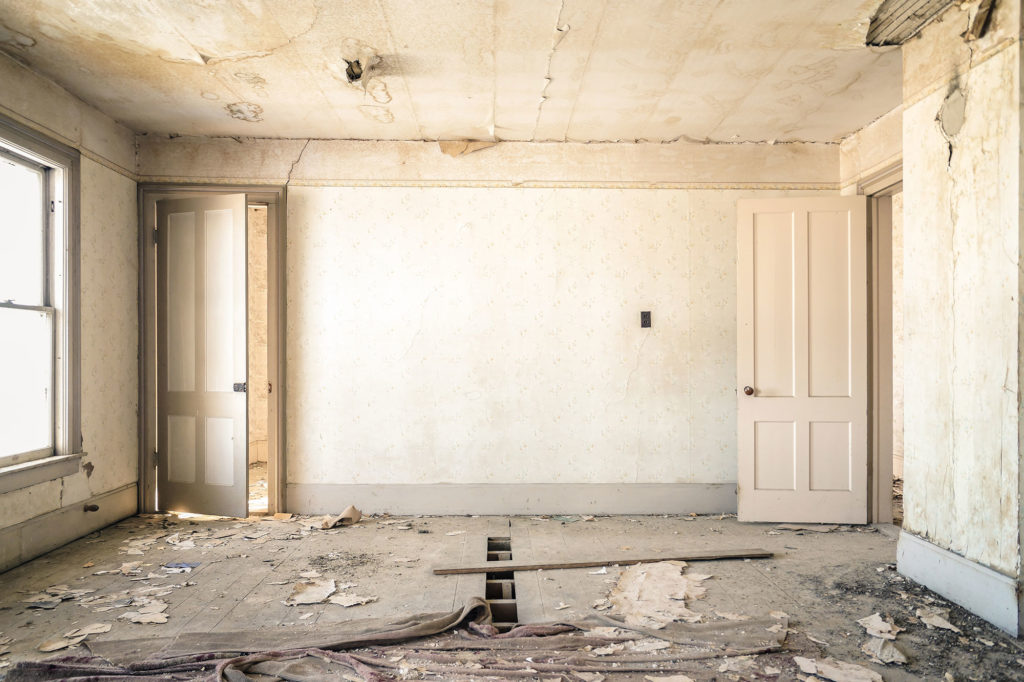 How long will I be without a kitchen?
The amount of time you'll have to cope without a kitchen will vary depending on:
who is removing your old one and how long it will be before your new kitchen is delivered,

whether there is structural or building work involved,

who is providing your new units and whether they will come fully assembled,

what type of worktop you've chosen,

whether you're coordinating different tradespeople for plumbing, electrics etc,

and whether you're happy to move back into it before all the decorating is complete.
Many larger kitchens from national brands will quote you two weeks to complete your kitchen as they will be sorted and put together in your home.
Here at Koivu we build all your units in our workshop before delivery and check everything thoroughly, meaning far less time fitting on site. In fact, we can complete most kitchen fits so they're usable in only 1-2 days.
How to cope without a kitchen
It is true that when you're re-doing one room in your house, the whole place goes to pot – and this is especially true when it's your kitchen, the heart of your home.
Most issues, though, can be overcome as long as you get prepared in advance.
Here are some of our top tips: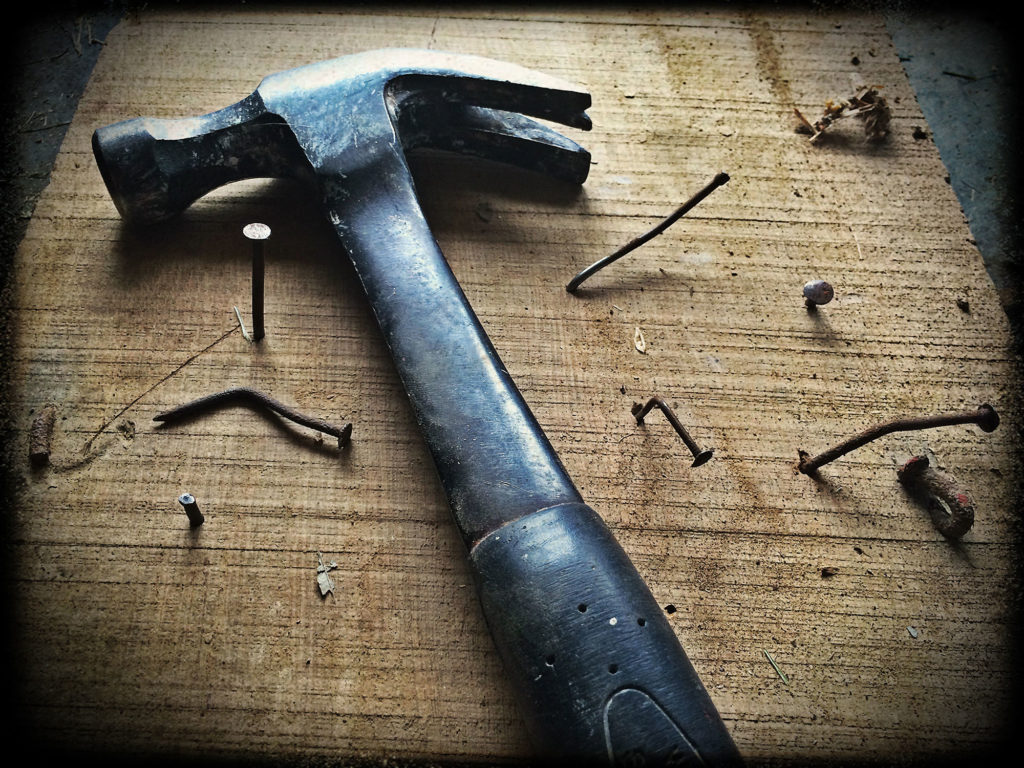 Talk to your kitchen fitter
Make sure you talk about your concerns with your kitchen fitter or tradesmen. They'll be able to advise how quickly you'll be back up and running with at least a working sink and oven. They should also be able to help you relocate your fridge / freezer.
Depending on the worktops you've chosen, the lead time can be fairly long – if you choose quartz or Corian for instance, the worktops will be measured for or 'templated' and manufactured once your base units are in place. This can leave you in limbo for a period of a week or more in some cases. It may be worth negotiating with the people supplying your kitchen for a temporary worksurface and sink to be put in, so you at least could get water and wash up while you're waiting.
Get organised in advance
Over the weeks leading up to your kitchen project, start to pack away the things you don't use often into boxes. Choose a little used room or corner of the house and store them tidily out of the way.
In the days before, set yourself up a temporary kitchen workstation in another room – for instance the side of a dining room or conservatory. It's often nice to leave yourself an unaffected room– so if you have the option not to use your lounge try to avoid it. That way you can retreat there in peace in the evenings without worrying about what's going on in the rest of your house.
Organise your area as you would a kitchen area in a tent if you were away for a week or so. Find a place for plates, cups and bowls and utensils. Keep foodstuffs in a crate, preferably raised off the floor and arrange your toaster and kettle for easy access. Create a workspace that you can use for food preparation.
One top tip is to keep out only the things you will need. Not only does this create a more organised area, it also forces you to wash up regularly and keep everything neat, tidy and usable, helping with the inevitable feelings of overwhelm about the 'chaos' around you.
And while it may seem like a great idea, please don't be tempted to just use paper plates and cups to avoid awkward washing up – they'll only end up in landfill.
What to feed your family when you're without a kitchen
While the temptation is to get a takeaway every night, the cost can soon add up. But never fear, over our years designing and fitting kitchens we've gathered plenty of useful ideas to help you keep your family well fed, here are just a few of them:
If you're lucky enough to have (or be able to beg or borrow) a microwave, slow cooker or barbecue there are plenty of nutritious meals you can pull together with very little effort.

Batch cook a few meals in advance to put in the freezer – things like bolognaise, meat or veggie lasagne, or shepherd's pie can easily be defrosted and microwaved. And if you add plenty of veggies when you make them in the first place, you'll be able to create a pretty balanced meal easily.

People often find that carbs are the hardest part of a meal to cook without a hob. Try microwaved jacket potatoes and rice and grains packets, and add potatoes, sweet potatoes to slow cooker recipes. And make sure that the recipes you batch cook and freeze include carbs too – pasta bake and fish pie.

If you have children at school, give them hot dinners every day – the minimal cost will be well worth it to know that you don't have the stress of ridding your temporary kitchen of dust and trying to cook a hearty meal just as the builders are finishing up for the day.
Finally, make sure you tell everyone what you're up to and that you'll be without a kitchen. You might be surprised how many invites you get for dinner with family and friends over the period.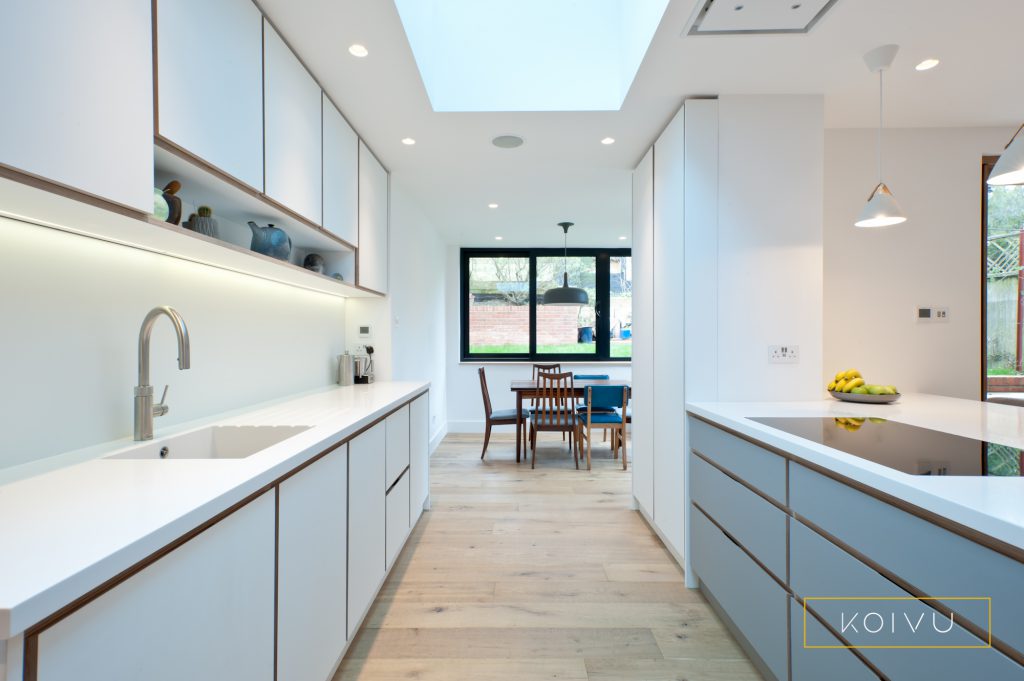 And what about doing the washing?
For washing up, most people tend to use the bath, but you may actually find that using an outdoor tap to fill your kettle and run bowls of washing up water is easier, as you'll be able to fit your kettle under the tap – not so easy with a bathroom basin. And you can place your bowl of washing up water on an outdoor table to wash up, rather than hurting your back doing it in the bath.
Often people say the washing machine is one of the things they struggle without the most. Talk to your plumber and work out whether there's anywhere you could temporarily relocate the machine to, for instance, a garage. Or alternatively prioritise the stuff you can't do without and beg favours from friends and neighbours.
Above all, keep the end goal in mind. Treat life without a kitchen as an adventure – the kids will love the change, as well as the fact they'll get to eat peanut butter and jam sandwiches for tea when you forget to get the bolognaise out the freezer.
And when you get to the end of your tether, look at your kitchen plans to remind yourself of what you've got to look forward to.
It will most definitely be well worth it in the end.
Why not get in touch and tell us if there's anything else you'd like to know about Koivu or if you're interested in hearing more about the way we work.