5 Reasons to Renovate Rather Than Move
It's that age-old dilemma, you're outgrowing your house or it's not quite giving you what you need any more, but do you put it straight on the market and find another? Or should you think instead, about making a few changes around the place?
If you decide on the latter, you're in good company.
Hiscox Renovations & Extensions Report, 2018 discovered that:
"over the last five years, there has been a fivefold increase in the numbers choosing to invest in their existing property instead of finding a new one. In 2013, this decision was taken by a modest 3% of homeowners and by the end of 2017, this figure had risen to 15%, representing more than four million households in the UK today."
But why is it that this is becoming such a popular choice? This week we're looking at five reasons you should consider renovating rather than a big move.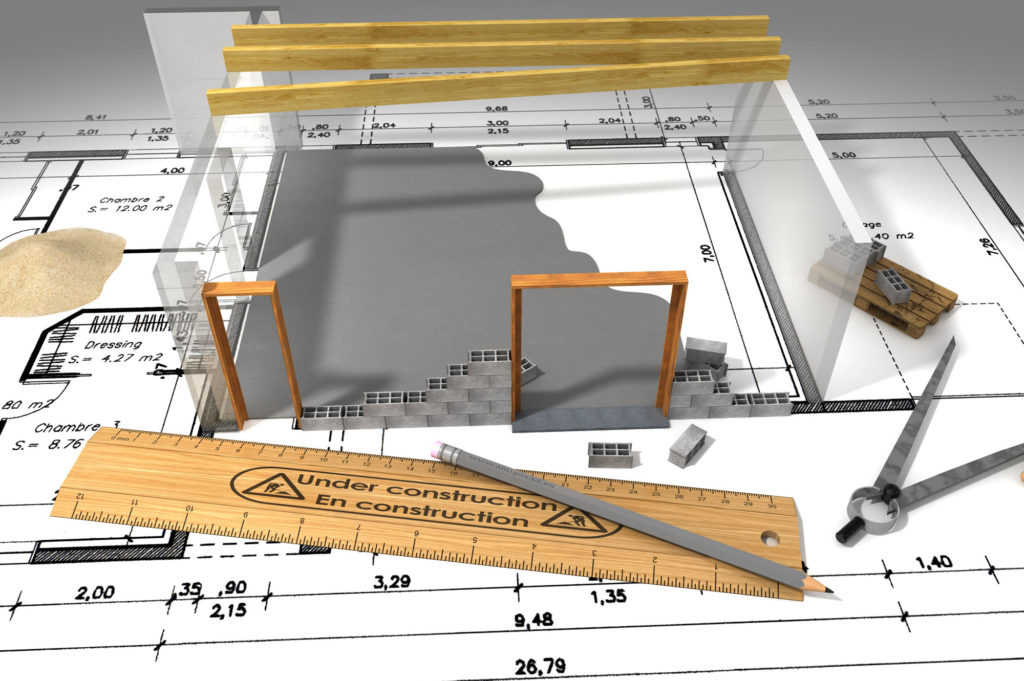 1. You're worried about uncertainty in the housing market
With a looming no deal Brexit and a raft of political uncertainty, it's easy to see why you might prefer to sit tight and hold onto your assets rather than taking on potentially large loans.
So, to tide you over and create a house you're happy to stay in, why not consider renovating? Tradesmen are reporting a rise in the number of home improvement jobs, not to mention wholesale renovations or extensions that they're being asked to quote on in recent years.
2. You're settled in the area
If the kids are happy at school, you've got your social circle just around the corner and your aging parents down the road (close but not too close!), it seems a shame to have to move just because your growing family is bursting out of the space you have available.
Instead consider what's possible in terms of a side and rear extension, loft conversion or knocking through walls. Many local architects will happily offer a free consultation and site visit to talk about options and offer advice when it comes to planning applications and other issues.
Don't assume that there's nothing you can do to create the home of your dreams from your existing space.
3. You're concerned about the costs of moving
From solicitor's fees to removals men, everything costs money when it comes to moving house. In fact, Rightmove calculates that to move from a house valued at £450k to one costing £600k in the UK you'll be looking at an eye-watering £34,100 in extra costs once you've factored in stamp duty, legal fees, estate agent fees and other costs such as someone to shift your belongings.
Just think how far that amount would go towards your renovation budget.
4. You know exactly what you're looking for
Sometimes searching for a new house can be frustrating, particularly if you know exactly what it is you want from the property but nothing that's on the market quite matches up. Then why not create it yourself? Ask for a consultation with an architect or interior designer in your area to find out exactly what is possible with the footprint and space you have available.
And you never know, you might find that you can get pretty close to whatever it was you wanted in the first place…and without the hassle and upheaval of moving.
5. You could add value to your home
By investing in improving your property rather than moving to a different one, you may find that there's an added bonus in terms of the value you add to the property. Meaning in the future, when it is the right time to sell, or even to re-mortgage, you'll have more equity sitting there waiting for you.
According to Hiscox's report:
"The biggest potential hikes in valuation come from extensions, where estate agents say the addition of a new bedroom could boost the average home's value by 11.2% or £25,383…and when it comes to renovating, a new kitchen will typically add 5.5% (or £12,400 based on an average UK house price of £226,071) to a home's value. In fact, over a quarter [of estate agents] (28%) believe a new kitchen can lift a home's value by as much as 10%."