How to choose houseplants to complement your kitchen
Houseplants have been rising in popularity for a few years now, not least due to the current trend for creating 'Instagrammable' interiors. So why not include some greenery in your new kitchen design? We may be biased, but we can't help thinking that plants pair particularly well with the look of our natural plywood kitchens.
That's why this month our thoughts have turned to how to choose the right houseplants to complement your kitchen.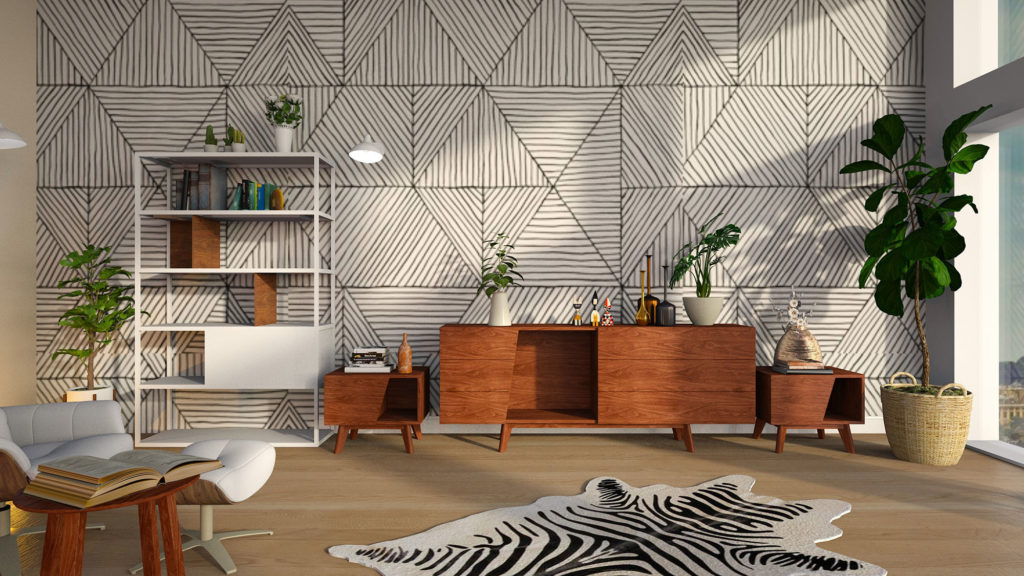 Choose plants to match your colour scheme
With neutrals such as whites and greys and darker colours like blacks and navy being so popular for kitchens recently, adding plants can be a great way to include a touch of colour in your design:
Purple – Oxalis Purple Clover – Often called Purple Shamrock, it's the deep colour and heart-shaped leaves that make this plant so attractive. And even better it's easy to look after, recovering well if you ever forget to water it.

Red – Christmas Cactus – For a beautiful display of colour from November through to the end of January, this is a great choice. They're easy to propagate from a cutting too, but failing that perhaps add one of these to your list for Santa?

Green – Dulux have recently announced their new paint colour for 2020 and it's a shade of green called Tranquil Dawn. But if you don't fancy taking the plunge for your walls or kitchen doors, why not liven up a neutral backdrop with a selection of greenery. Choose a variety of dark and light colours, textures and leaf shapes to create a beautiful display. Think easy-to-grow favourites like Chinese Evergreen, Arrowhead Vine or Boston Fern.
Choose plants that you can eat too
What better choice of plant for your kitchen than one that doubles as an ingredient? Here we've rounded up our three favourite edible plants to keep in your kitchen:
Grow lettuce on your windowsill – Choose a long, shallow container, fill it ¾ full of soil, sprinkle the seeds and cover with a little more soil. As seeds germinate thin out the little plants to allow room for growth. Choose a 'cut and come again' variety for maximum value.

Basil – A useful herb, particularly if you're a fan of Italian cooking, we love keeping a

Basil Plant

on a sunny windowsill in our kitchen. And if you want to ring the changes you could even choose Purple Basil to add a little colour to your room and your cooking.

Lavender – Perfect to add to teas, salads, cakes and more, this pretty purple pot plant enjoys a sunny windowsill with plenty of fresh air. And even better you'll enjoy its beautiful fragrance throughout your home too.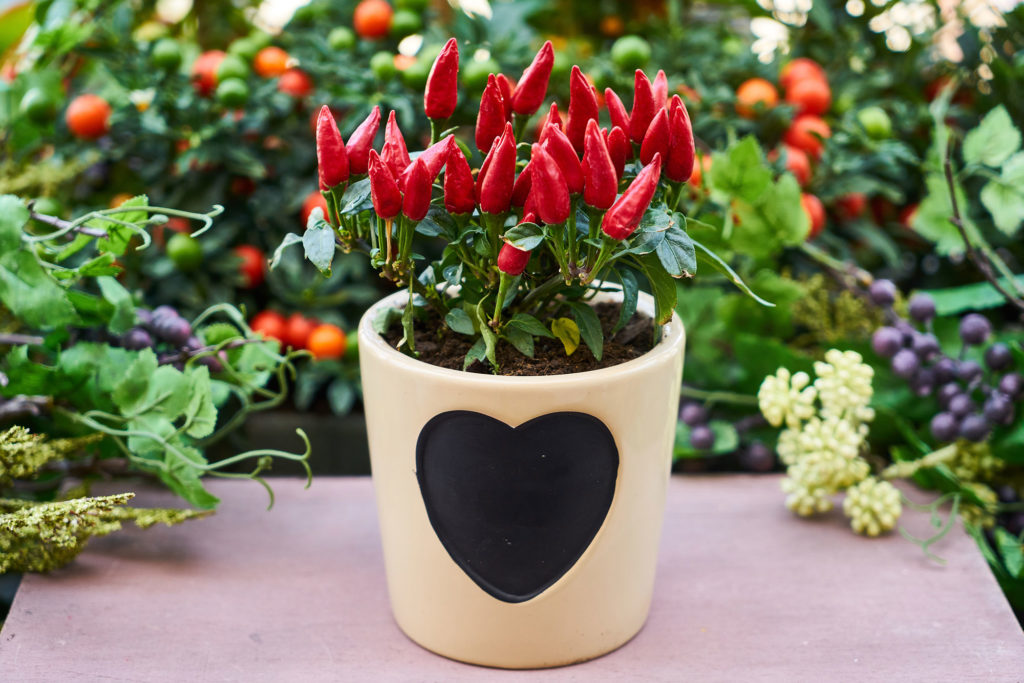 Choose plants that are suited to sitting on a shelf
We often talk of open shelving as a key design trend for this year, and when it comes to making those shelves look beautiful, what better way than by including some greenery? Trailing plants look wonderful sitting on a top shelf and cascading over the edge. That's why we've picked out these plants to put on your kitchen shelf:
Spider Plants

– popular across the years, you can't beat the humble spider plant. Easy to germinate, grow and look after, your spider plant's long leaves, and eventually babies, will hang down below the line of your shelf.

String of Pearls

is an increasingly common houseplant, enjoyed for its attractive bead like leaves. You may find the plant's tendrils grow pretty long, but the great news is you can easily cut them off and repot for easy propagation.

With their shiny, waxy, green leaves, the

Philodendron

is a beautiful addition to any shelf and will happily tumble over the edge as long as you choose the trailing or climbing type. Preferring dappled light and needing very little maintenance, this one is perfect for sticking up on a shelf in the corner of your kitchen and forgetting about it.
Choose healthy houseplants
Houseplants have plenty of amazing properties both in terms of healing and helping us. Try these ideas for plants that are not just pretty but could make a difference to your physical and mental health too:
Check to see whether the manufacturer offers a self-assessment / troubleshooting programme online, such as this one from Miele.
Various scientific studies have shown that certain houseplants can actually help to clean the air in your home. Not just by converting carbon dioxide into oxygen, but by providing a natural way to remove toxins and

VOCs

such as benzene, formaldehyde and trichloroethylene from the air. Some of the most common air purifiers are

Snake Plants

, Bamboo Palm and

English Ivy

.

Burn yourself on the oven and you'll be pleased to have

Aloe Vera

at hand. An easy to grow succulent, simply cut off part of one of the pointed leaves and squeeze the juice onto the affected area to soothe it immediately.

And moving on from physical health, there are plenty of

positive psychological effects

from surrounding yourself with indoor plants too. Complement your kitchen with any plants or blooms that you personally find beautiful or enjoy for their scent and you'll be boosting your mental health every time you enter the room.
Did you know? Our kitchen designers can help you with any aspects of your kitchen design. Get in touch today to find out more.