This week: Budgeting, sinks and taps…
For many people the idea of planning your own kitchen can be a little overwhelming. It's hard to know where to start, and even one trip to a kitchen showroom will make you realise just how many things you need to think about.
Don't panic! We're here to help.
Doug Sutherland, Founder of Koivu, spoke about designing your kitchen earlier this year at the Grand Designs Live exhibition in London. And with 20+ years of experience he certainly knows a thing or two. Filled with plenty of practical tips, here's a summary of what he told the listening audience.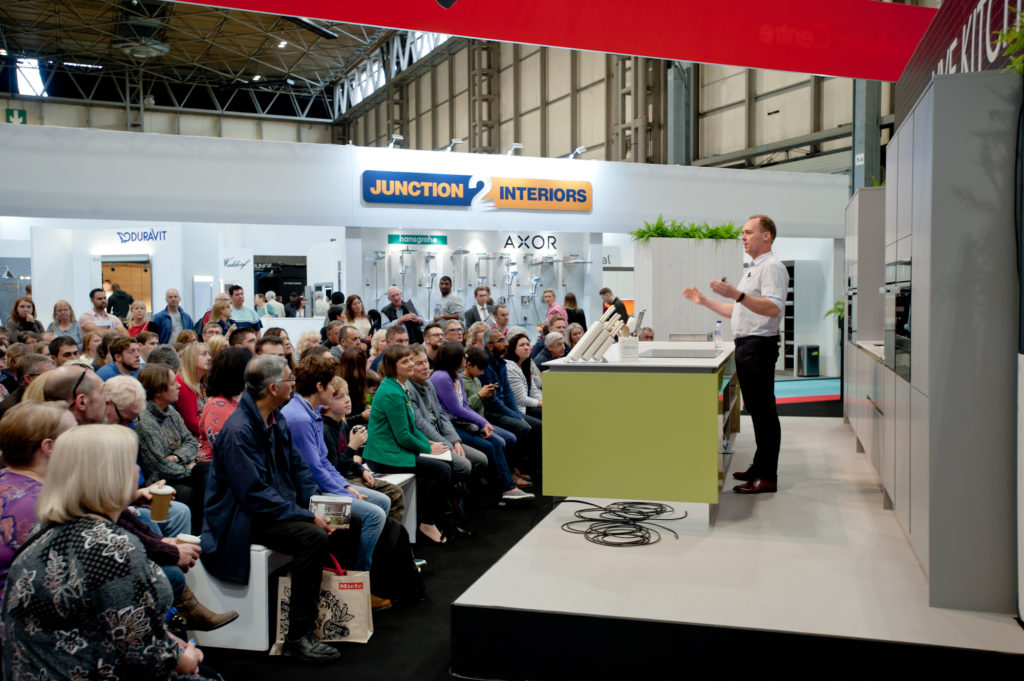 First things first
Before you start planning, think about what you currently have and what you do or don't like about it. Write down the things that annoy you and the things you couldn't do without. Do you wish your dishwasher was on the right of your sink? Or would you like your breakfast bar to be better lit?
Think about other places you've been to, for example friends' houses or holiday homes. 'Collect' good ideas and jot them all down with photos for reference if you have them.
It's important to get a handle on these things before you begin to choose colours and styles.
The budget
The second thing to think about is budget. There's no point in coming up with lots of great ideas and must-haves if you can't afford to pay for them. Whether you're creating an extension, renovating an entire house or simply refurbishing your kitchen, you should know how much you have available for the project.
Split your budget into 'pots' for large ticket items such as:
Appliances – Prices of oven, hob, fridge freezers and sinks will change depending on what you choose.
Worktops – The cost of different materials can vary greatly.
Flooring – This is often forgotten, but almost certainly needs to be factored in.
Kitchen units – Again, cost will depend on the material you choose.
Let's look at how the different decisions you make regarding these items will affect your budget.
Appliances:
Sinks
When we're planning at Koivu, we usually start with the sink. Depending on personal preference, you may want to have this under the window as is traditional. Or you may consider having it in your island. We often find people like to have their sink against a wall and their hob on the island, but there are no rules. Don't forget you will need to consider plumbing and extraction issues though. Also, think about mess – where will you keep washing up brushes, clothes, soap etc. This may look unsightly on an otherwise streamlined island.
Sinks can be made from various materials, all of which have pros and cons:
Stainless steel – This is the conventional choice. It is extremely forgiving if you drop a wine glass into it and will last a long time.
Ceramic – This is a good way to go if you don't like the look of stainless steel or fancy a white sink in your design. Be warned though, you will break things; ceramic is very hard.
Cast iron – The finish of a cast iron sink is similar to ceramic but with a slightly different style.
Copper, zinc etc. – These are great options if you want to make a big feature of your sink design.
Corian – Corian allows the sink to be moulded from the work surface material meaning you'll get a seamless look. Ordinarily sinks need silicone beading to seal around where they join the surface. With Corian you can avoid this, preventing dirt and mould building up in the future.
Finally, think about how you use your sink. Do you need multiple bowls? What kind of draining board do you prefer, and on which side of the sink?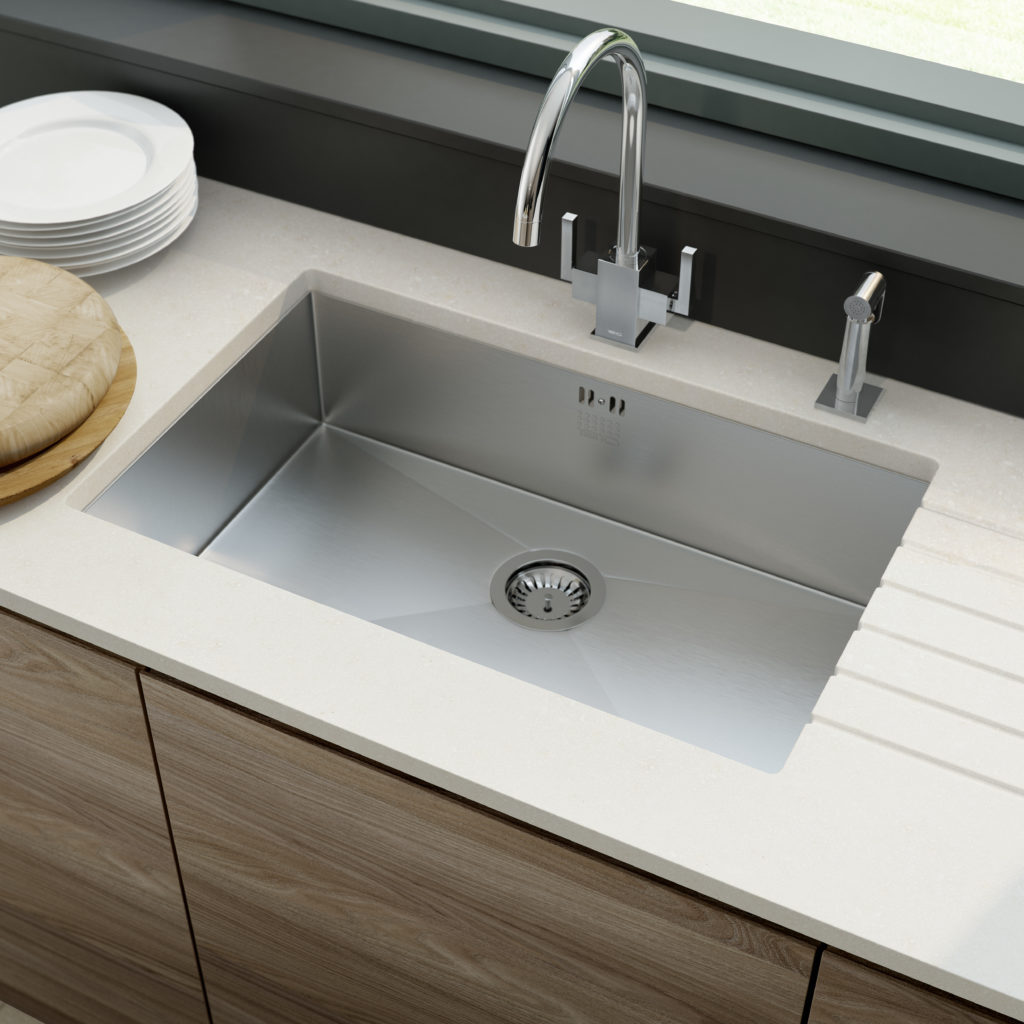 Taps
There are many styles and finishes of taps available.
Lots of people these days are turning to boiling water taps as a time-saving option, but the amount of choice can be confusing.
What you need to know about boiling water tap temperature – You will find that the water coming out of boiling water taps will vary in temperature depending on which one you choose. You'll get 100°C water from some, while others will give you around 98°C. In reality this won't make much of a difference, the water coming out of a kettle would be two or three degrees less than the hundred anyway.
The main difference is that water coming out of the tap at one hundred degrees may tend to splutter a bit rather than stream continuously. As with many things the best way to work out which type you like the best is to try them.
After you've decided which type of tap you'd like, you can start looking at design.
Do you want a swan neck, C neck or all-in-one?
Do you want a boiling water tap that's separate to the sink taps so you can reach it when someone is using the sink?
What kind of finish would you like? Stainless steel, chrome, copper, black? You'll find taps available in any colour online.
When you're considering taps, think too about waste disposal. These seem to go in and out of fashion, but we're seeing a resurgence in popularity recently. You may find it interesting to do a bit of research into the environmental impacts of waste disposal systems.