Whether it's a long-held fascination with Kevin McCloud's Grand Designs, the inability to find the perfect property on the market, or simply the excitement and adventure of a new project, self-building is an attractive prospect for many people, allowing total control over the look and feel of their home from the inside out.
For others, however, it can seem like a huge and overwhelming challenge. One that is filled with risk and almost certain to end up more expensive than first thought.
What do you think? Is a self-build something you would consider?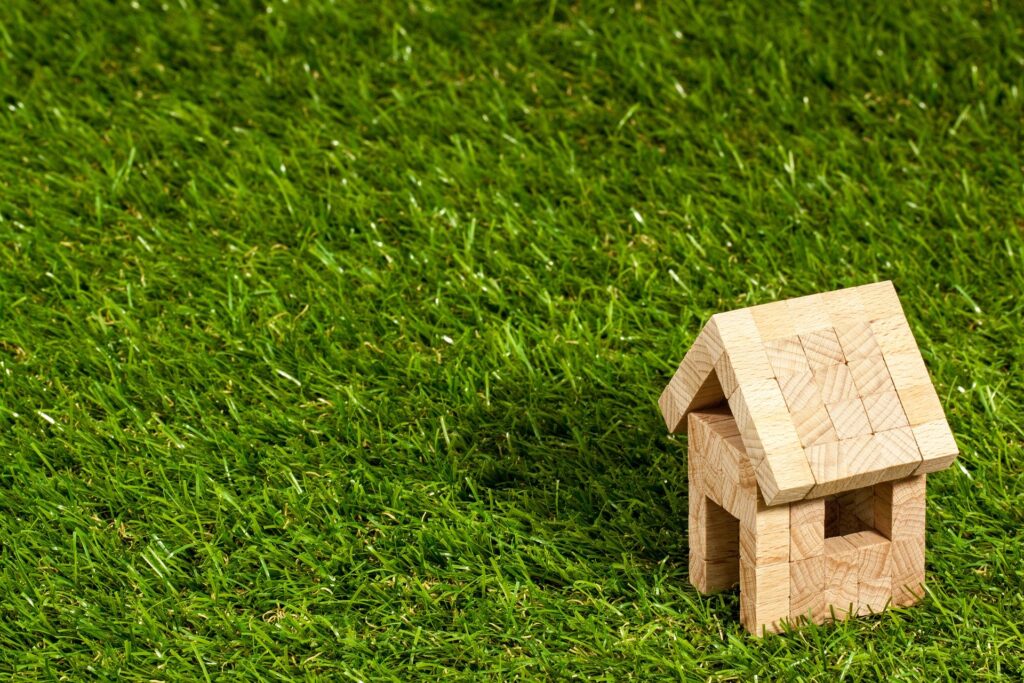 How many people in the UK build their own house?
When we talk about self-building in this context, we don't literally mean building the house yourself brick by brick. Although of course some people do. Instead we mean houses where the owner has a good degree of input into the design and planning aspects and takes ownership of and / or manages the build from the initial stages through to completion.
A recent analysis by the National Custom & Self Build Association (NaCSBA) has shown that the number of self-build homes in the UK has seen steady growth over the last few years reaching nearly 16,000. Something the government looked to incentivise with the Right to Build scheme that came into force in 2016. In fact, a self-build may not be as expensive as you would first think. Stamp duty is only paid on the land you're purchasing, meaning you're less likely to soar past the threshold and self-build mortgages are more readily available. And although potentially expensive to begin with, these usually allow you to swap to a more traditional mortgage model once the build is completed and valued.
What are the pros of self-building?
With a self-build you get the opportunity to start with a blank page. You get to flex those creative muscles, building in all the things you want to include and choosing where to compromise if budget becomes an issue.
If you're particularly keen on living in a sustainable or green home, or one that is carbon neutral, for example, you have much more chance of making it happen if you design from the ground up than you do if you're searching the housing market.
There's no real need to have experience in homebuilding (although of course it helps), most people who set out to self-build have never done anything similar in the past. You can even take on a self-build course organised by the nSBRC, to help you learn much of what you'll need to know.
Imagine the satisfaction you'll have when the property is complete, the contactors have left your site and you can relax and take in everything you've achieved.
And the cons?
Starting out on a self-build, particularly if you've never done it before, can seem utterly terrifying. There are so many things to think about, so many decisions to make…and quite frankly so many things that can go wrong.
A self-build project is no quick way to get into a new home. In fact, it takes an average of two years from location and buying your plot of land to moving into your brand new property. And it can be an incredibly time-consuming project depending on how much of the work you take on yourself.
You'll need to make sure you have the finances arranged to be able to complete the project along with a contingency for those unforeseen changes. And if you're looking to take on self-building as a couple you need to be sure you're on the same page. A project of this size and financial commitment can put a huge strain on family life.
Isn't there an easier way?
Of course, there are other options to managing everything yourself. Custom building can offer a good compromise. Often this involves working with a developer who will already have done many of the things that make a build project so daunting. For example, securing the site, getting planning permission and making sure the services are in place. But you will get plenty of design choices and options too.
Or you could work with a package company that both designs and supplies your home. This can be a great way to ensure completion of the project if you don't feel confident about managing everything yourself. Particularly if you don't have that much time to play with.
Alternatively, there is a middle ground. protaHOMES offers downloadable self-build plans at whatever level you need along with a catalogue of tried and tested suppliers. They follow an ethos of sustainability and value for money, creating a smart, healthy home that is designed to be extended as life moves on and budget allows. protaHOMES believes that houses should be affordable, low maintenance and built to last. And we completely agree.
We're pleased to report that Koivu's kitchens have recently been chosen as part of protaHOMES' specification for their auxano range. Find out more at protaHOMES.
If you are thinking about starting a self-build and require a design for your new kitchen, why not contact us to discuss your requirements?