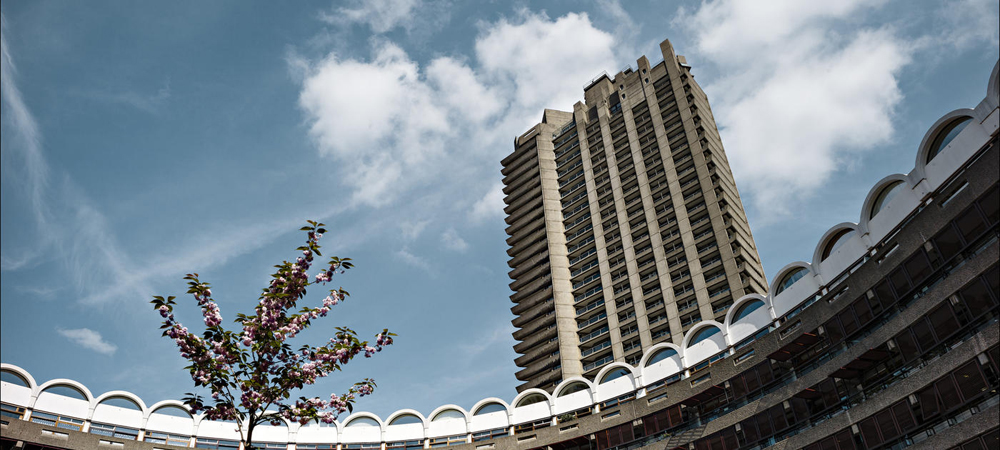 The Barbican Estate
Recently we had the privilege to be asked to design a kitchen for an apartment in the culturally significant Barbican Estate in London.
The Barbican Estate is an area in London well known for the variety of culture and arts available as well as the unique residential buildings. But it wasn't always the case.
Devastated by the Second World War it took nearly three decades and a large scale Barbican Redevelopment Scheme approved in 1971 to rebuild the area. The resurrection involved the design and build of over 2,000 flats, two schools and an arts centre as well as a concert hall seating 2,000, a theatre for 1,300, an art gallery, a lending library, the Guildhall School of Music and Drama, cinemas, catering facilities, foyers and car parks.
Barbican apartment kitchens
During the construction of the Barbican there were around a hundred unique apartment designs, each one including a kitchen requiring bespoke units and all finished with Formica. Now, forty years later some of these kitchens are ready to be replaced. So when we were asked to re-design one we jumped at the opportunity to create something for this iconic building.
Why Koivu?
It was important to our client, the resident of one of these Barbican apartments, that his brand-new kitchen should retain its original feel. But how could it?
Enter Koivu! As all our units are completely bespoke and finished with a Formica laminate, we were the ideal company to design a replacement kitchen that modernised the flat, but retained that all-important Barbican character.
Planning for change
We started with the plan of the existing kitchen using it to inform an in-depth discussion with the owner to find out what he required from his new kitchen. Then we produced some 3D designs so he could see what the end result might look like. These designs were reworked several times until the client was happy with every detail.
It was vital to get the balance right between creating a fresh, new look and retaining enough of the original features to keep the character of the original Barbian vision.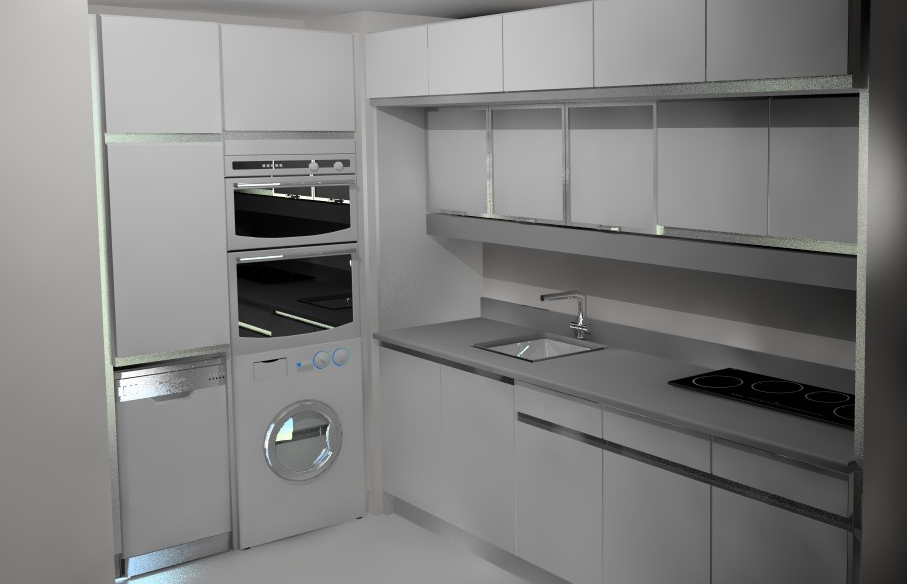 Completing the project
Once the final design was agreed, we built the furniture and put everything together in our workshop so that we could deliver it all fully assembled for a painless fit by the client's local fitter.
The whole process took eight weeks and our client is thrilled with the result. We only hope we get a chance to create another unique kitchen at the Barbican Estate as the style and design of our products can fit so perfectly with the aesthetic of the Barbican interiors.