In part one and part two of 'How to design your kitchen', we discussed how to get started and budget carefully as well as looking at all the different cooking appliance options.
Here, we talk about the next part of Doug''s speech at Grand Designs Live, all about choosing worktops and units and making sure you get the look you want.
Worktops
There is a lot of choice out there in terms of worktops, and with different price tags to match.
You will find that the bulk of kitchens have laminate worktops, that is Formica bent round chipboard with a sink cut into the top. There's nothing wrong with this. It is durable, it lasts a reasonable amount of time and can cope with up to 160°C, although you wouldn't want to put a cast iron pan on it straight from the oven.
Laminate worktops occupy the lower end of the budget, and it's definitely true that you get what you pay for. Look for brands like Formica and Duropal – these may be slightly more expensive than others, but it will be worth it for the quality.
But what are the other worktop options?
Over the years we've fitted stone worktops in granite, slate and marble – all look beautiful depending on your style. Marble will need looking after as it may mark and stain relatively easily.
Wood worktops may look beautiful, but they are very delicate and need oiling and looking after. We've also seen people end up with problems where the wood goes soggy around sink areas over time and loses its beauty. We describe it as a wooden work surface being like a packet of straw. Imagine the ends of the straw are the bits by the sink. Over time the water will travel up the straw and cause it to swell.
Quartz is a man-made product mixed with natural resin to give a cold feel, a hard finish and a consistent colour. You should be aware that quartz can burn if you put a hot pan down on it. And if you burn it, it can't be repaired. Instead, it would have to be changed.
Corian is in a similar price bracket to quartz, but we find opinion is often divided. Developed for laboratories originally, this product has now found its way to the mass market and is becoming very popular. Corian has lots of benefits, it can be produced in long lengths meaning no unsightly joins, and if you burn the worktop a piece can be cut out and replaced. Depending on your design requirements, Corian can also be moulded round to create a seamless sink.
We always get asked whether you can put hot things on any of the worktops. And our answer is, "Don't do it!" – you may just get away with it with slate or granite, but you certainly wouldn't with the others.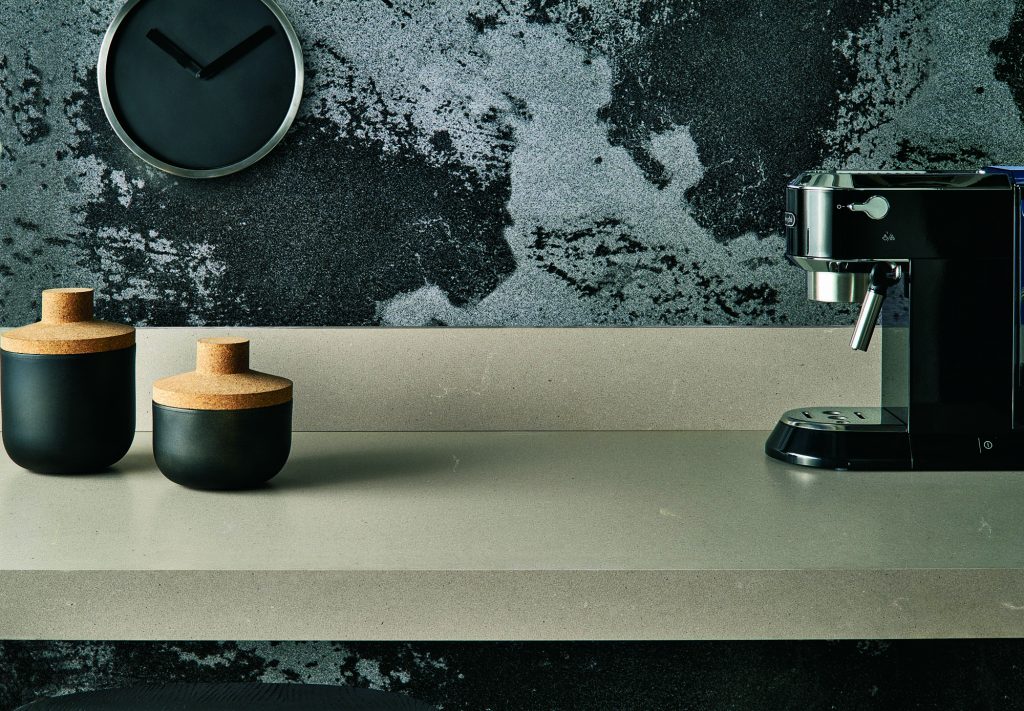 Cupboards
One thing we often see is people considering buying cheap cupboards but putting expensive worktops on top of them. That's like buying a Porsche but asking for a Fiesta engine in it. We recognise that everyone has a different budget, but it is important to keep everything on the level.
"Buying cheap cupboards and putting expensive worktops on them is like buying a Porsche but asking for a Fiesta engine in it."
The average kitchen in this country will be replaced every 7 years. The old kitchen will either fail at the point where the doors are screwed into the unit, or where that drip under the sink got into the wood and made the cheap unit go soggy.
If you're building a house put in units that will last. It'll be one of the best investments you make.
Cupboards can be made from various materials:
Chipboard or MFC (Melamine faced chipboard) – At the lower end of the budget, most kitchen cupboards are made from MFC and there's nothing wrong with that. Kitchen units can have different coloured edges and can even be colour-matched.
Solid wood kitchens – Lots of companies offer pine or solid oak doors that are painted to the desired colour. They offer a great look but are not that much better than chipboard when it comes to lasting quality.
Plywood – Plywood can offer a beautiful lasting finish however you need to check the eco-credentials of the wood you choose as some can be made from rainforest wood. Most in the UK are fine, but it's worth checking.
Veneered MDF – A lot of more expensive kitchen companies will use veneered MDF which gives a great finish.
All units will come in standard sizes 60/40/30 meaning there's not much scope for creating something unique. So, if you can, consider going bespoke, particularly if you have an old or unusual shaped house. This can work out a little more expensive but will make sure can use every inch of space available and get exactly what you want.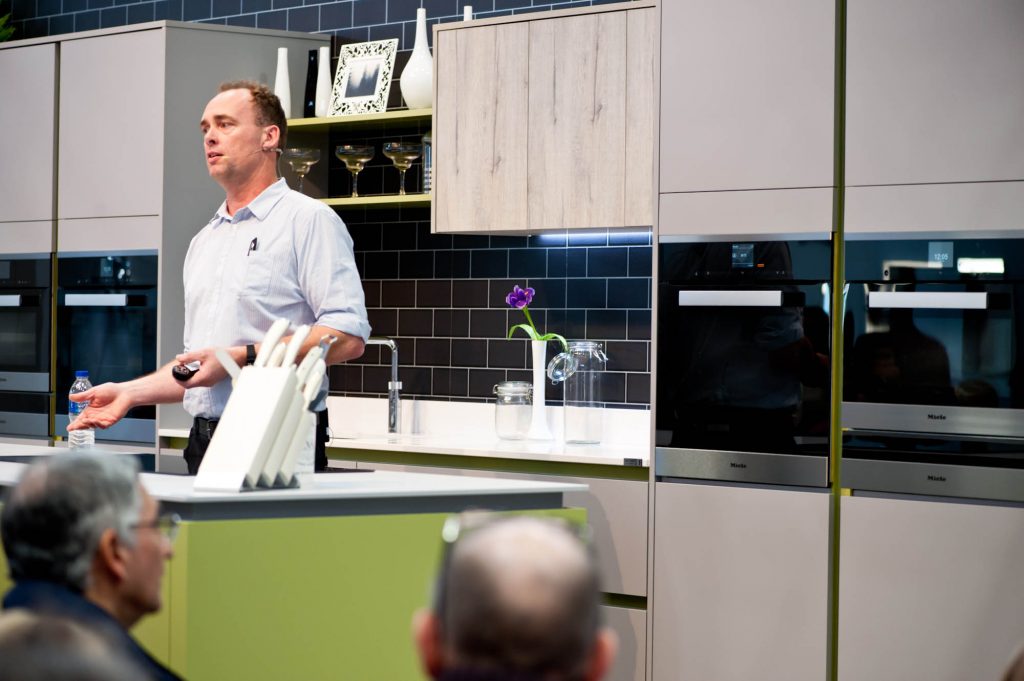 Koivu specialises in beautiful, made-to-measure plywood units. To find out more give us a call.
Check back next week for part four: How to design your kitchen: Other things to think about