5 reasons your next kitchen should be all white
Never mind a white Christmas, this month we're talking white kitchens.
For many of our customers, these are a little like Marmite – they either love them or hate them. But when you sit back and think about it, a white kitchen actually makes quite a lot of sense.
Here are just 5 reasons you might want to reconsider your opinion: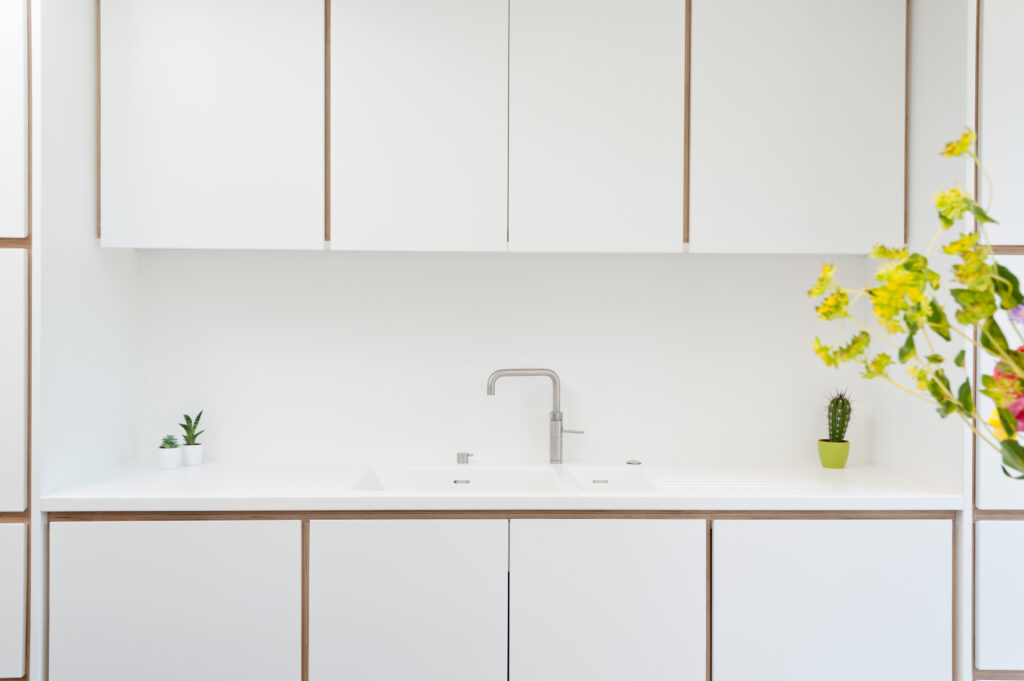 1. It'll make your room look bigger
It's no secret that lighter colours make a room feel more spacious.
They reflect the light back rather than absorbing it, which is perfect if you're struggling to bring enough natural light into the kitchen.
And they also allow your eye to continuously travel around the room, giving the illusion it is larger than in reality. Areas or borders where the colour changes will interrupt the line of sight and make the actual size of the room more apparent. So by keeping walls and units white as well as the ceiling, your kitchen will appear noticeably bigger.
2. It's the perfect backdrop for coloured accessories
Arguably, one of the most fun things about a kitchen renovation is finishing off the room and accessorising it. Whether that's choosing colourful chairs, putting up a shelf and adorning it with a selection of kitchen houseplants, or carefully positioning other nick-nacks such as books, vases, glassware and the like.
Our clients often like to choose a colour scheme and seek out accessories to go with it. And white offers the widest possible choice when it comes to finding a complementary colour palette. Even better, if you're the type of person who likes to change things up every-so-often, it's much easier (and cheaper!) to simply choose a different accent colour and refresh the accessories than it is to re-do the entire kitchen.
3. It won't go out of fashion
We often talk about white as being timeless, because if you choose a white kitchen you won't need to worry about it dating.
As discussed above, you can change up the accessories and additional pieces of furniture in your room, to keep everything looking fresh and on trend if that's your aim. And if you choose a handleless design it'll be even less likely to look old-fashioned over time.
If you're renovating your kitchen for the long term you could do worse than choosing white.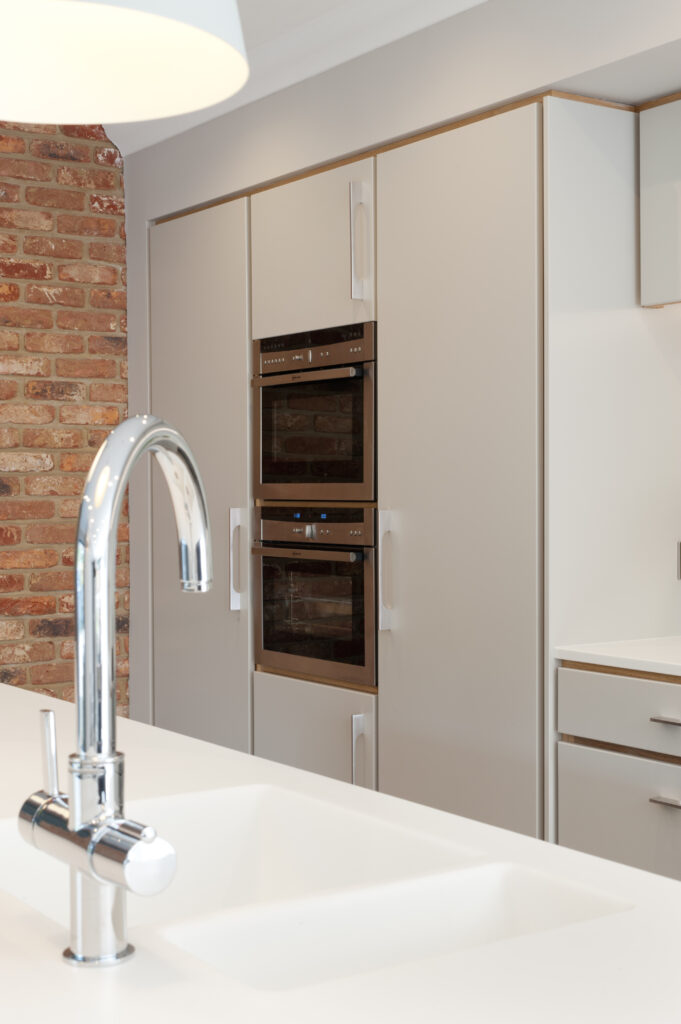 4. White creates a nice clean space
There's a reason that hospitals and surgical spaces are white, and it's to give the impression of sterility. Psychologically we associate the colour white with purity, and hygiene. Hence, by choosing a kitchen that's all white you'll promote a sense of cleanliness – something which might be particularly reassuring in these current times.
Not only that, white shows up dirt more, so it may be that you clean more thoroughly if you have white worktops in particular. Meaning that your kitchen doesn't just look more hygienic, it actually is more hygienic too.
5. You'll be spoilt for choice
Perhaps one of the biggest benefits of deciding you would like a white kitchen, is the fact that there are so many different ones available.
From alternative styles to a vast range of materials, you really will be spoiled for choice. Even if you have narrowed the colour down to white, it won't necessarily make your decision any easier.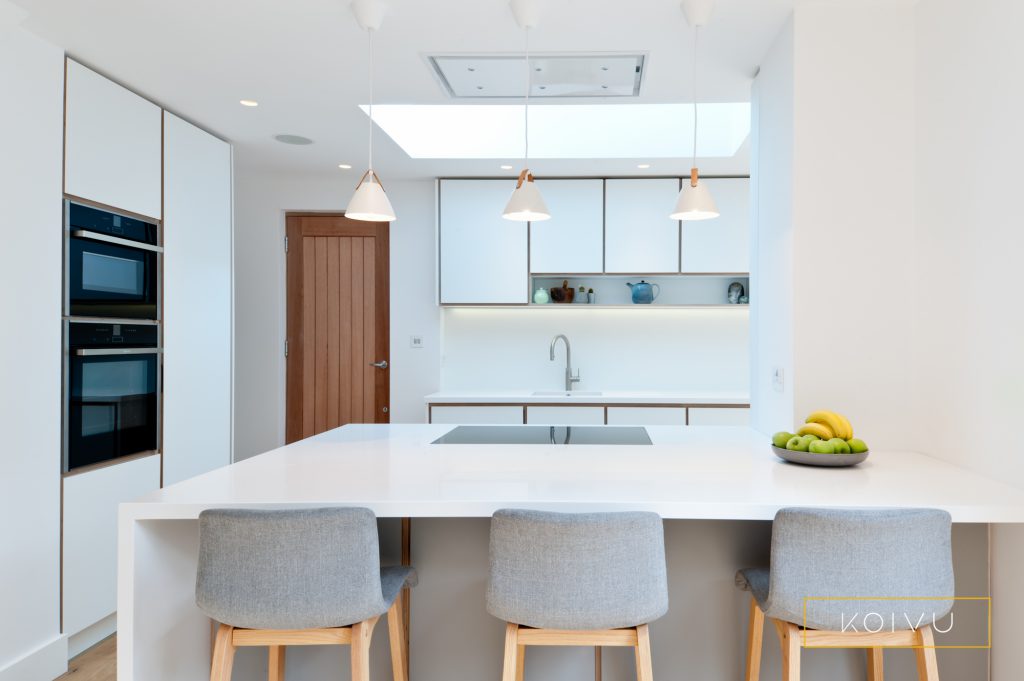 So how do you feel about the idea of a white kitchen? If you're planning a renovation of this important room and you're looking or some inspiration, why not check out our gallery. There are plenty of examples of white kitchens as well as a range of the colours we offer.
And if you like the look of our white kitchens, why not get in touch so we can kick off the design process?