Fancy making your festive feast a little bit more planet friendly this year?
The traditional UK Christmas dinner might be 'turkey with all the trimmings', but with reports of rising costs and the ongoing debate about how un-environmentally friendly meat-eating is, we can't help thinking it's time to reassess the options.
How can we do better when it comes to our search for a more sustainable Christmas dinner?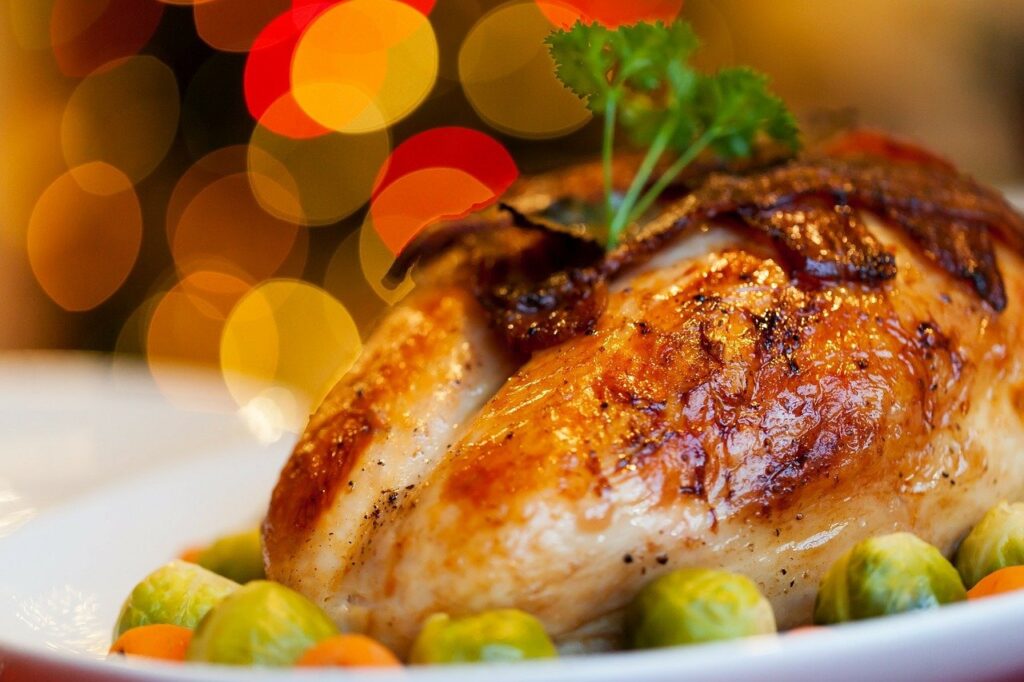 1. Go for a vegetarian or vegan alternative
If you decide that this is the year you'll go fully (or at least semi-) plant-based for Christmas dinner there are plenty of options to choose from. Try this delicious vegan mushroom wellington or this mouth-watering chestnut, spinach and blue cheese en croûte.
Just because there's no meat involved doesn't make these recipes any less festive or impressive. And even better, you won't have any of those 'will-the-turkey-still-be-pink-in-the-middle' worries on the big day.
2. Look to other cultures for ideas
If you're up for a bit of culinary adventure, why not look to what other countries do for their celebrations? You might be surprised to find that many favourite dishes don't involve meat. In Poland, for instance, you'll find Borscht on the table – a sour beetroot-based soup. And in neighbouring Lithuania, Christmas eve dinner involves a table filled with meat-free, dairy-free cold treats that often take a week to prepare.
In New Zealand you're more likely to find a grilled locally-caught fish on the barbie, while in Latin America they might spend two days pre-Christmas making Tamales – a combination of corn dough and meat or vegetarian fillings wrapped in corn husks. Meanwhile in Armenia, they don't even celebrate until January 7th and then it's with roasted pumpkin stuffed with rice, raisins, nuts and honey.
Food for thought, huh?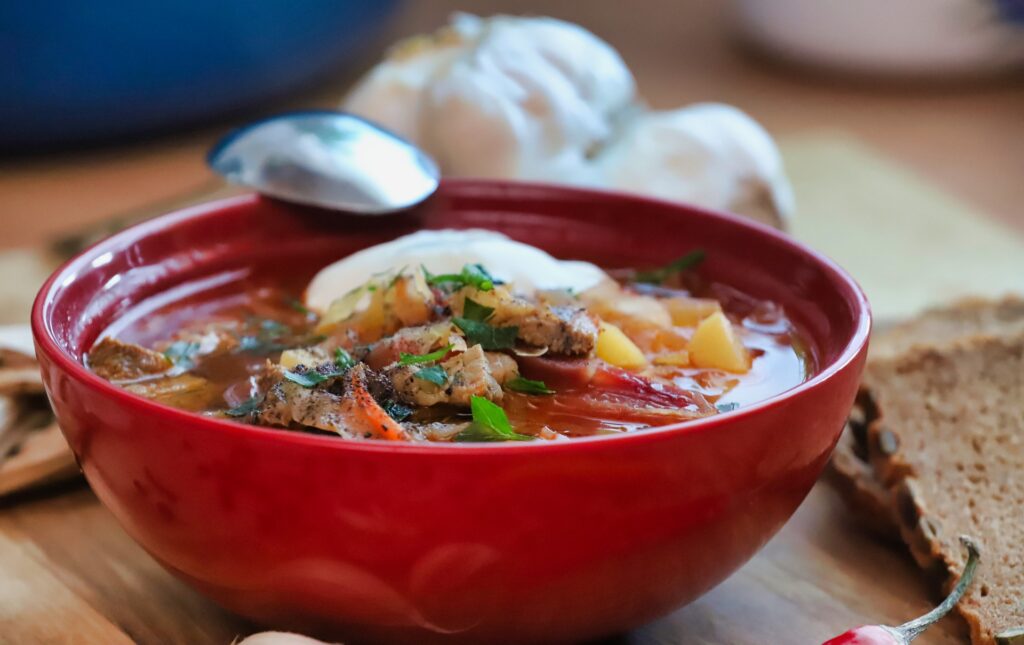 3. Can't resist the turkey? Concentrate on the trimmings
If turkey is a non-negotiable in the Christmas feast, perhaps there are other ways to make a difference. You could minimise meat consumption elsewhere for instance, so eschew the paté starter in favour of soup perhaps? Or maybe swap out the bacon sarnie breakfast?
Try to shop local for your veggies – visit the local greengrocer's or farm shop and choose seasonal where possible. Go for potatoes, parsnips, Brussels sprouts, and cabbage – they're all fresh, in season and deliciously home grown at this time of year.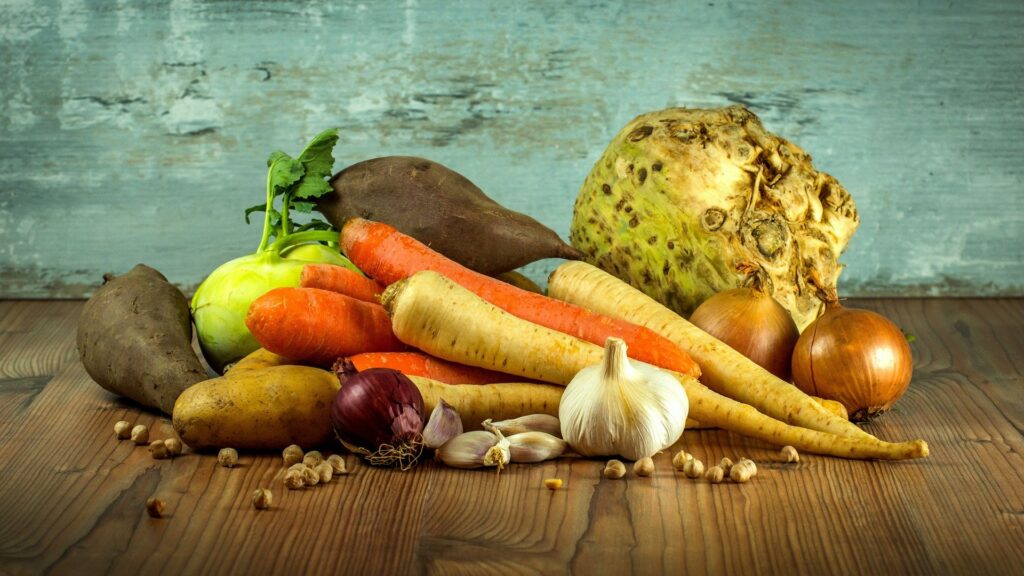 4. Keep the food miles down
Again, if you really can't do without that juicy stuffed turkey as the centrepiece of your table, consider sourcing one from a local farm or independent butcher. The shorter the distance your bird has to travel from farm to plate, the better for the environment. And what's more you can more easily do your research into the welfare of your local turkey.
Plus, doesn't the idea of supporting a small, independent business feel better than buying from one of the supermarket goliaths?
5. Whatever you choose, choose to reduce waste
It was reported last year that households in the UK waste 4.5 million tonnes of food each year. That's not just hugely expensive but an environmental disaster. And importantly, reducing our share of that one of the simplest things we can do to make a really difference to climate change.
If you opted for turkey in the end, why not make that traditional boxing day curry or sandwiches to feed the family over the coming days. Then boil up the bones to make a stock you can freeze to see you through your winter casseroles.
But even if you went meat-free there's plenty you can do to reduce your waste. Plan in a 'leftovers' type meal for the day after Boxing Day, and the one after that if necessary. With Google at your fingertips it's easy to find recipes for any combination of ingredients you might find in the fridge.
And avoid overbuying pre-packaged snacks and drinks too – they tend to be some of the biggest contributors to single use plastic. Just being mindful about what you're buying is a great start.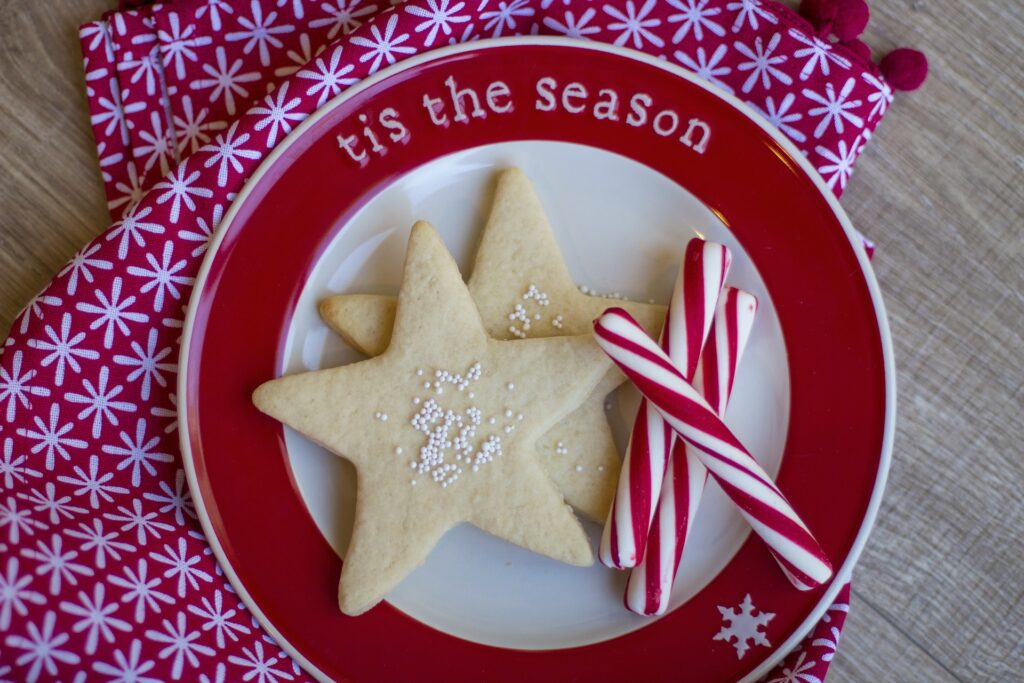 Happy Christmas from the team at Koivu! Enjoy your Christmas dinner whatever you choose to have. 😊