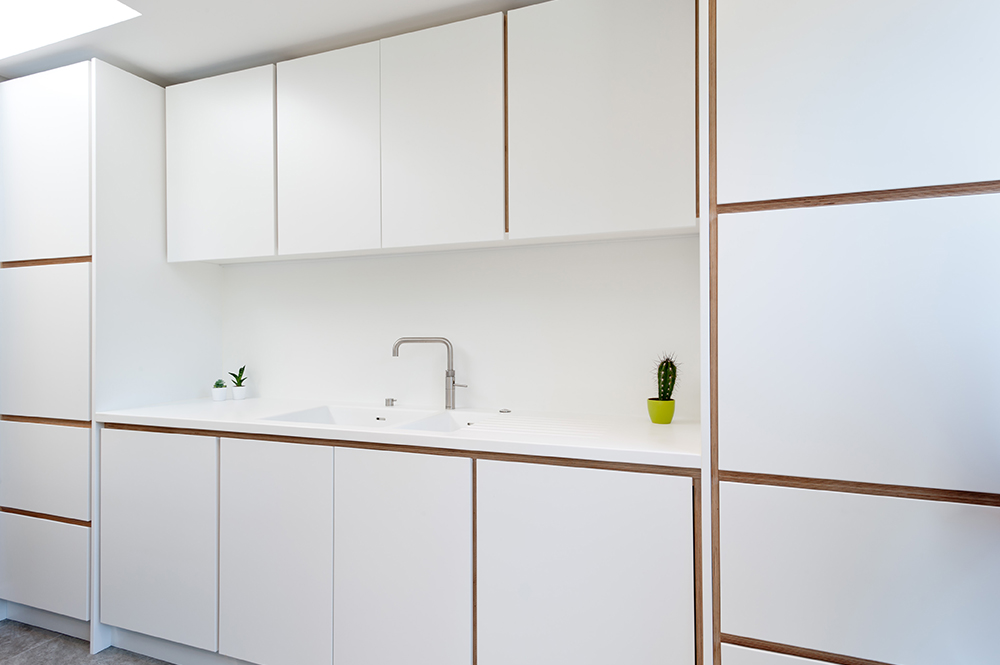 When designing your new kitchen, you may have come across the idea of a boiling water tap. But what exactly are they and what do you need to know to help you choose the right one for your space?
What are boiling water taps?
Boiling water taps are counter or sink mounted taps that can deliver instant boiling water, so you can make a cup of tea or fill a pan to cook the pasta at the turn of a knob. Even better, a boiling hot water tap will eradicate the need for a kettle, keeping your worktops nice and clear.
What types of boiling water taps are out there?
Standalone boiling water taps – the tap sits on your worktop or in the sink and you will need to drill a hole alongside your existing tap. These taps can give cold or boiling filtered water.
3-in-1 boiling water taps – a very popular choice that combines a traditional mixer tap with boiling water all from the same tap (like the Quooker Fusion)
Multifunction taps– the ultimate tap that can dispense hot or cold mains water, filtered and chilled, boiling and carbonated all from the same spout (like the Zip Hydro Tap all in one).
TIP: If you don't want the expense of a boiling water tap but would like filtered water, you could choose a 2-in-1 tap. This will give you hot and cold mains water as well as fresh filtered water straight from the tap. Brita is a good choice.
How do boiling water taps work?
Essentially a boiling water tap works like an electric shower, only hotter. Water is drawn from the mains and heated rapidly by an electric element that is stored in a highly insulated tank. Some of the taps dispense water at 98o rather than 100o, which means there is no spluttering or an excessive amount of steam.
In many systems the water from the mains goes through a filtration system before heating it to draw out impurities and stop limescale clogging it up.
The tank with its filters and cylinders will sit under your sink. It will fit in a standard 600mm base unit, but depending on the system, there may be little space left in the cupboard for storage.
How much water can the tank hold?
Tank sizes vary from around two to five litres, but even a two and a half litre tank will store enough water for eight mugs of tea. And as the tank empties, it heats more water so there will always be hot water on demand.
Safety and energy
Boiling hot water taps have safety locks fitted to them so it is almost impossible to activate the boiling tap accidentally. Important if you have kids around! In fact, some of the tap companies state that fixed taps are even safer than freestanding kettles.
Unfortunately though, you may not notice any cost savings. These taps are much more energy efficient than a kettle but there are comparable costs involved for replacement of filters or CO2 cylinders.
Costs and fitting
The running costs vary depending on the tap you choose. Quooker estimate it costs 1p per litre (around 3p per day) to run one of their boiling water taps, while Grohe red suggests 12p per day.
And as always, the purchase price can vary too. Affordable options start at £350 for a basic model, but the more advanced systems can cost from £800 to £2000.
Most specialist hot water tap brands offer professional fitting, but an experienced plumber will also be able to fit one for you.
If you fancy having instant boiling water available in your kitchen, why not incorporate a boiling water tap into your design? But make sure you think about which kind of tap you would like, do your research and take time to look at the designs available. You can always contact us for further advice.
For this and other aspects of kitchen design get in touch to find out more.